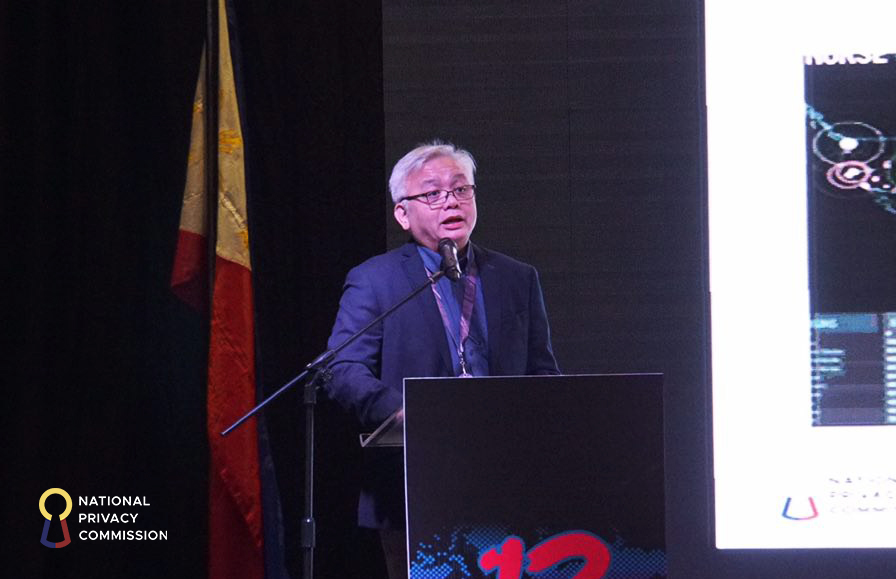 Gov't. taps "hack bayani" community to help secure PhilSys, data-driven public projects
1. Privacy Commissioner Raymund Enriquez Liboro is tapping the assistance of white hat hackers in the country to help secure Philippine cyberspace and help create robust public ICT systems in the country beginning with the soon-to-be implemented national identification card.
2. "We can do a lot more to help protect the data that will come out of PhilSys processing. You can do your part in it as well as "hackers ng bayan" and indeed I strongly urge you to help government make this right. The need for your voice is now more acute. Your country needs you more than ever," Liboro told the crowd of local hackers who converged yesterday for the 2-day RootCon 12 at Taal Vista Hotel in Tagaytay City.
3. Commissioner Liboro said one of the biggest challenges for the government today is to deliver basic services at the same level of efficiency as the private sector, which he said can only be done through digital transformation.
4. "The challenge right now, mga kababayan, is that our people expect the government to give the same level of efficiency that they get from the private sector. Meaning, it's no longer enough for government now to simply reform. It must pursue rapid, robust and sometimes bold transformation. And we must transform digitally," Liboro said.
5. The privacy commissioner believes the fastest and safest route to digital transformation would be through an active collaboration between the government and patriotic hackers.
6. "As the country's leading experts on the offensive and defensive aspects of data security, you as "hackers ng bayan" or "hack-bayani", are at the center of every data protection effort. It is you who will design and implement the structures that keep our data safe. No longer will you be the unsung heroes keeping our boat afloat. You will be at the vanguard, keeping threats and hazards at bay, so that everyone's data will remain safely private," Liboro said.
7. Around 300 local "hackers of all colors" joined the RootCon 2018, from infosec professionals of the corporate world to members of the so-called "digital underground". Information Security Officers Group (ISOG) officers Archieval Tolentino and Dan Duplito said the Commissioner's call on "hack bayani" to help the government sends a very positive signal to the Filipino hacking and security community.
8. "I like the idea behind "hack bayani" and I think it's about time that we do it, especially with the NPC leading this era of [privacy] awakening for the people, and especially for hackers. It would lead to a shift in the way people see hackers," Tolentino said.
9. "Aside from just looking for vulnerabilities [in government systems] I think "hack bayanis" may also help by protecting and defending government [digital interests], when needed," Duplito said.
10. During the event, Liboro also announced an upcoming project between the NPC and the Philippine Statistics Authority called "hackBAYAN" where at least thirty local white hats shall be enlisted to help PhilSys managers fully gauge the risks of running it, help identify potential problem areas, and implement appropriate risk reduction and mitigation strategies.
11. hackBAYAN is a Delphi study that runs the course of over two weeks. Liboro said the results of this study will serve as a guide for securing PhilSys and provide a pattern for many similar collaborations aimed at fortifying public digital institutions.
# # #