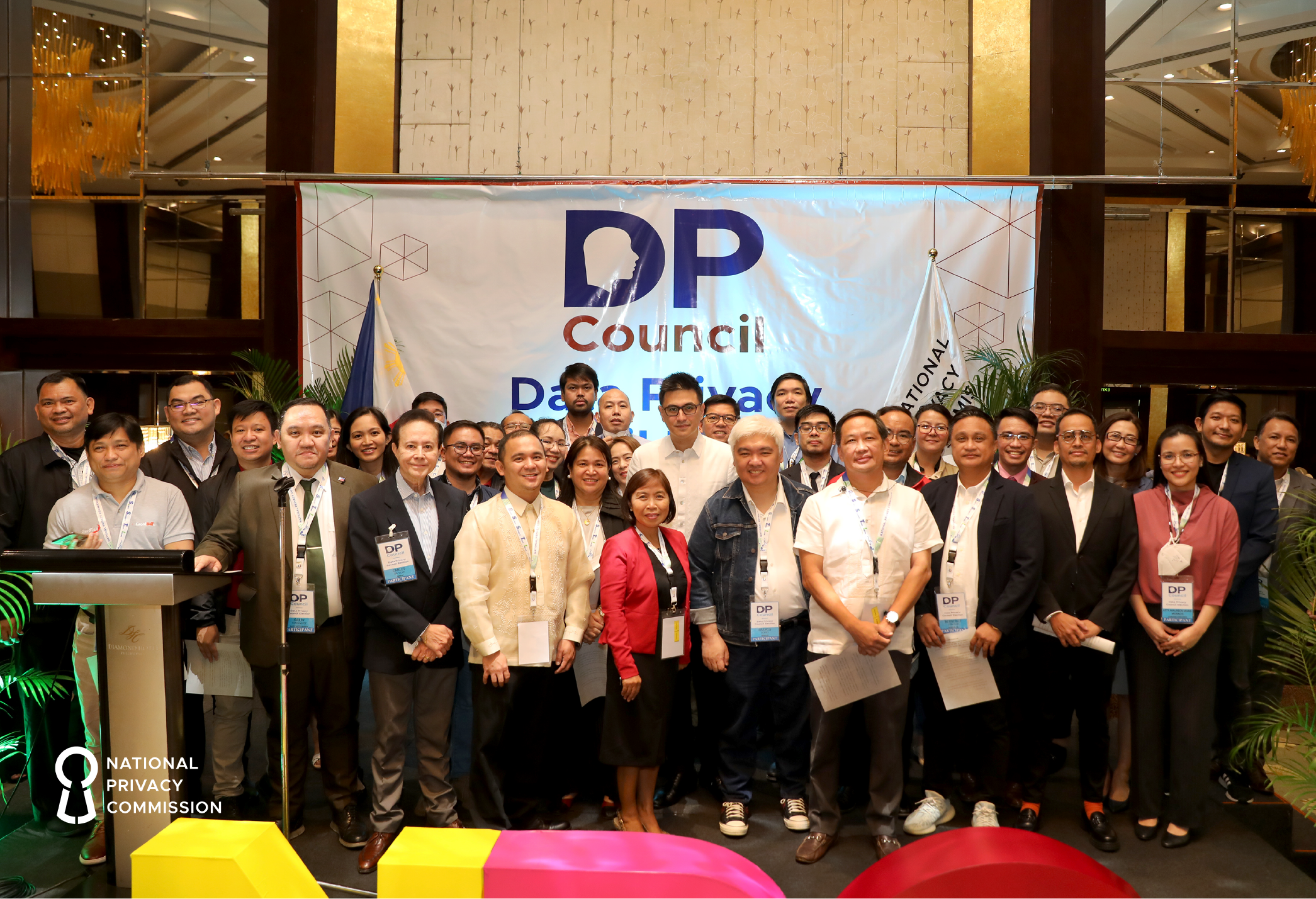 NPC conducts the 2022 DP Council Election to ensure continuous sectoral engagement and compliance with the DPA
PASAY CITY --- The National Privacy Commission (NPC) held the 2022 Data Privacy (DP)
Council Election last 22 December 2022 to ensure continuous sectoral engagement and proper
coordination towards the effective compliance with the Data Privacy Act (DPA) of 2012.
One representative and one vice-representative was elected into the DP Council from the
following identified sectors: government, telecommunications/internet service providers, banks,
non-bank financial institutions, education, business process outsourcing, health maintenance
organization, health & hospitals, pharmaceutical, retail and manufacturing, real estate, life
insurance, non-life insurance, security, utilities, transportation and logistics, hotel, tourism,
manning (maritime), manning (land-based), social media and media, and technology.
Consequently, the elected representatives then elected the President, Vice-President, and
Secretary which form part of the DP Council Executive Committee. The elected President was Ms.
Gelalyn Boquiren of San Miguel Corporation; the elected Vice-President was Atty. Francis Euston
Acero of Meralco; and the elected Secretary was Mr. Michael Montero of Concentrix.
The DP Council was formed by the NPC in August 2019 to serve as a consultative body
under the direct supervision of the Office of the Privacy Commissioner. The Council shall function
as the mechanism for collaboration and a platform for knowledge-sharing between and among the
stakeholders, with the goal of increasing sectoral compliance and supporting the development of
programs for different sectors.
Elected representatives shall represent the identified sectors to ensure the continuous
engagement of sectoral members and serve as liaisons to the NPC to better address the special
interests and concerns of each sector. The creation of the DP Council is intended to get the support
of various industries and create a unified voice for the representation of all sectors.
Privacy Commissioner John Henry D. Naga said that he is positive that "the DP Council
will be one of our countless collaborations which aims to establish efficient mechanisms that will
further protect our citizens' data privacy rights."
"Sectoral participation is crucial in the National Privacy Commission's intensified
compliance drive. We want sectors to commit to a singular mindset for compliance with the DPA.
As the public's data privacy awareness grows, there is an increased need for widespread trust in
businesses and organizations. The Data Privacy Council should always be evolving and updated
with the latest developments in data privacy and protection to better respond to the specific needs
of each sector," Commissioner Naga added.
###