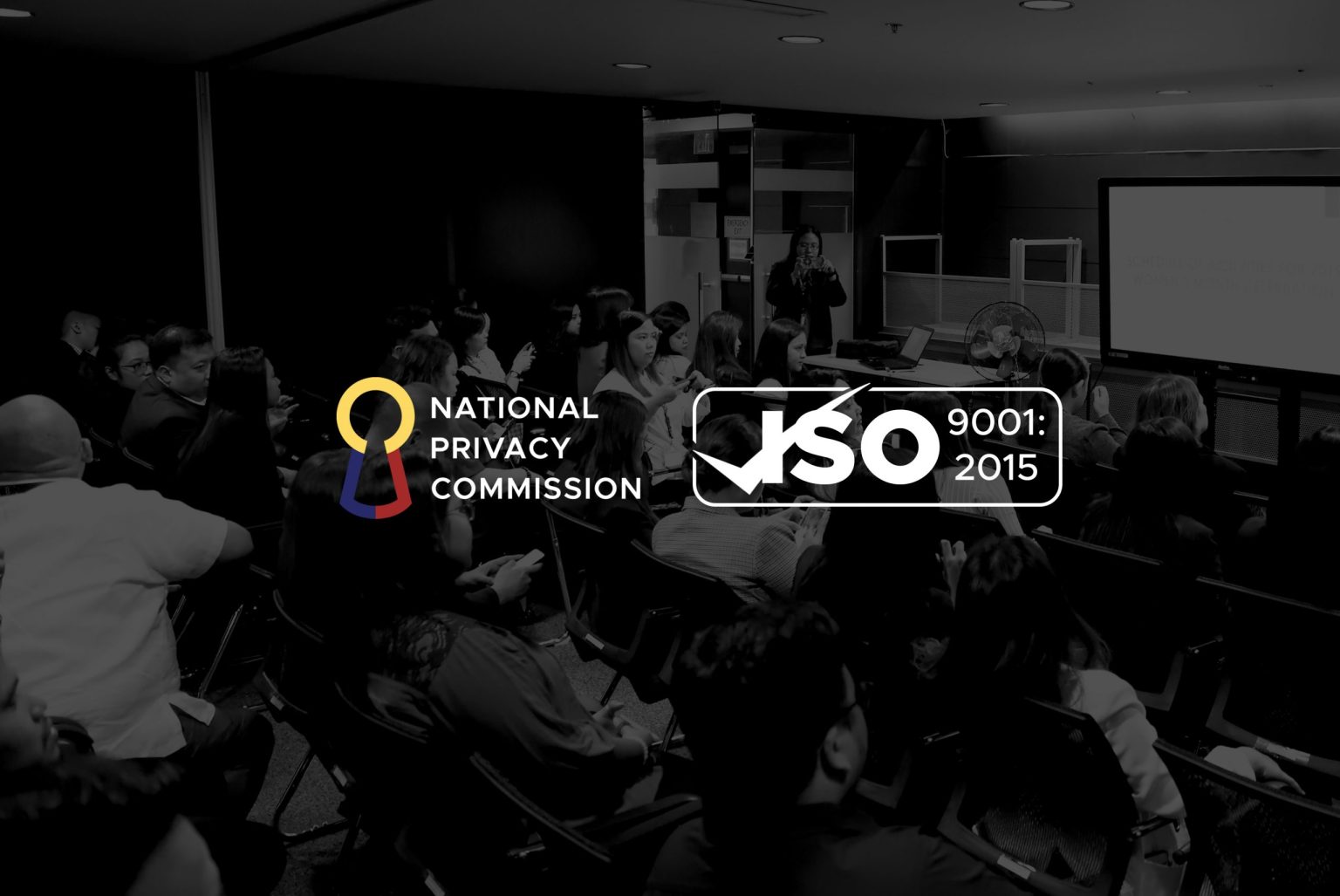 NPC gets ISO certification
The National Privacy Commission (NPC) has been recommended to International Organization for Standardization (ISO) 9001:2015 certification. The ISO certifying body made the recommendation after two (2) audit stages were undertaken on December 13 and 20, 2021, respectively.
ISO 9001:2015 is an international standard dedicated to a quality management system based on the principles of customer focus, leadership, engagement of people, process approach, improvement, evidence-based decision making, and relationship management.
ISO auditors found that the Commission's processes adhere to the requirements of its functions and quality management system implemented.
The certification will instill confidence and trust in the Commission's stakeholders through customer-centric service delivery while adhering to statutory and regulatory requirements.
Newly appointed Privacy Commissioner John Henry Naga said that the NPC will continue to uphold organizational efficiency and productivity in the face of dangers to the public's data privacy rights.
"Passing the ISO 9001:2015 certification is a testament of the National Privacy Commission's commitment to implement a top-caliber quality management system that consistently meets and exceeds the requirements and expectations of stakeholders," Naga said.
Using the ISO 9001 standard helps customers get consistent, good quality products and services, which are beneficial to organizations.
ISO 9001 is the world's most popular quality management standard for large or small companies and organizations. More than one million companies and organizations in over 170 countries are ISO 9001 certified.
For further details about ISO 9001, see their official website at here
###