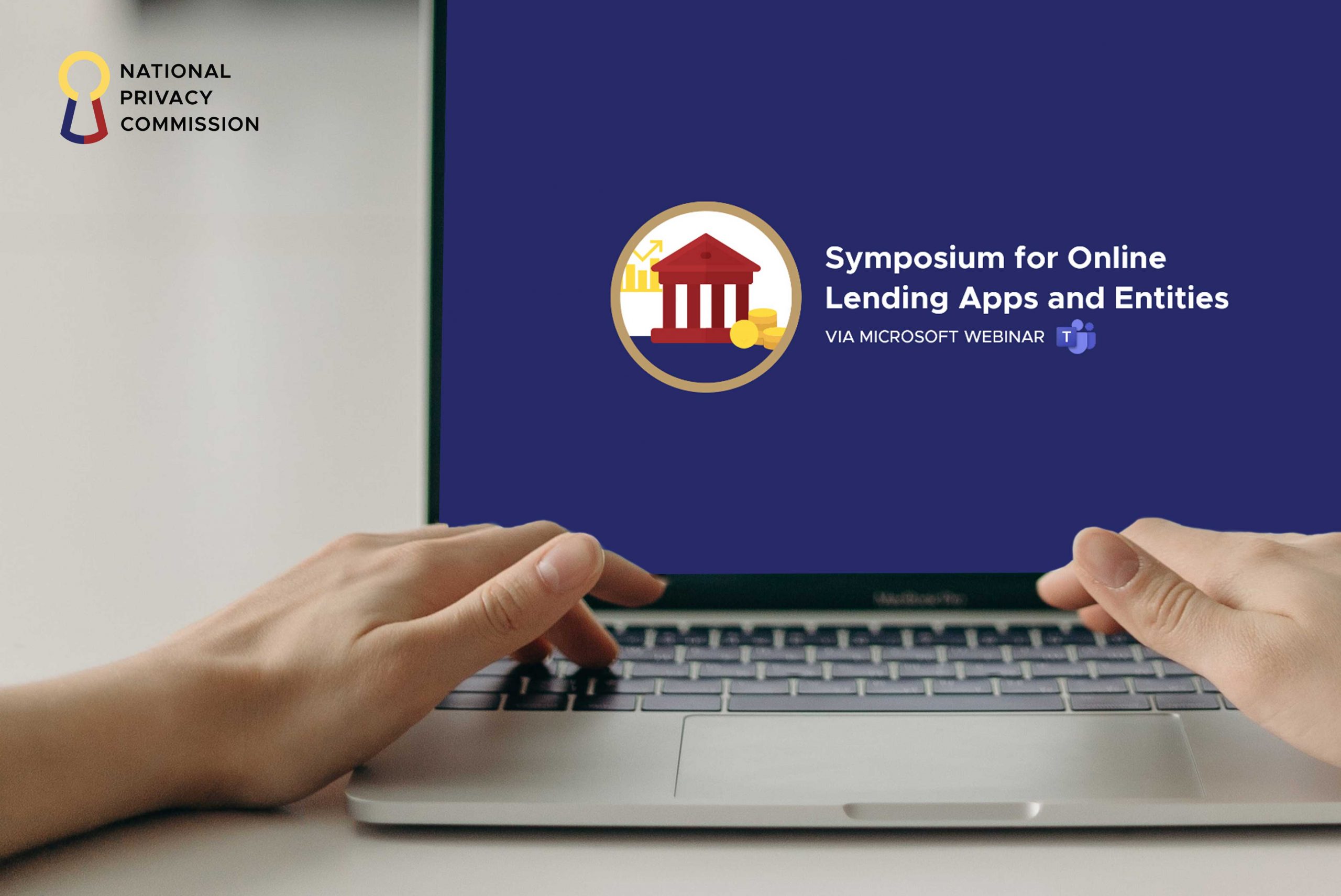 NPC invites online lending operators for a symposium on data privacy compliance and legitimate lending practices
The National Privacy Commission (NPC) invites the non-bank financial institutions (NBFI) sector, including the operators of online lending applications (OLAs), for an online symposium on Data Privacy Act (DPA) compliance and legitimate lending practices in relation to DPA after the Commission's order to immediately take down four OLAs (JuanHand, Pesopop, CashJeep, and Lemon Loan), as part of the Commission's crackdown on non-compliant and unregistered online lending applications.
The symposium will be held on Sept. 13, 2021, via Microsoft Webinar from 9:00 AM to 3:30 PM. Over a hundred online lending operators are invited to the symposium. Aside from OLAs, the NBFI sector comprises pawnshops, cooperatives, remittance centers, money changers, microfinance associations, savings and loans associations, securities companies, and financing companies.
Privacy Commissioner Raymund Enriquez Liboro said that the symposium's goal is to encourage those in the NBFI sector to register with the NPC and assist them in their road to data privacy compliance.
"The National Privacy Commission has high hopes that this symposium will go a long way in our goal to build resilience against data privacy risks and threats in the non-bank financing sector. Customers, in their transactions with these institutions, trust that their personal data is in good hands. Failing in data privacy and protection erodes that trust. The NPC is more than willing to provide the NBFI sector with the knowledge that they need to handle properly and protect their stakeholders' personal data," Liboro said.
Points of discussion in the symposium include salient provisions of the DPA, current OLA issues, pointers on registration to the NPC, the role of NPC as a regulator to protect data subject rights, and public consultation on the amendments to NPC Circular 20-01, which provides guidelines on the processing of personal information for loan processing.
Interested attendees may refer to the NPC's Facebook post. For inquiries, email [email protected] with the subject "[INQUIRY] OLA Symposium." Non-bank financial entities who are not yet registered to NPC are encouraged to attend.
###