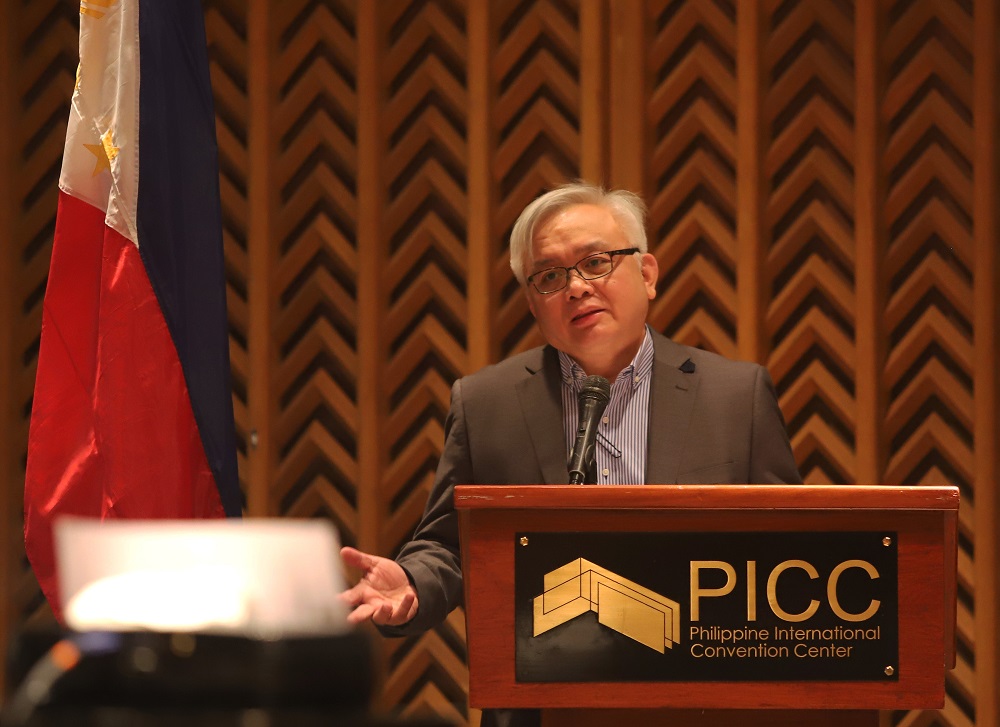 NPC launches DPO ACE Program, sets benchmark for data privacy training in PH
The National Privacy Commission (NPC) today unveiled its DPO Accountability, Compliance, and Ethics (ACE) Program, aimed at establishing a skills benchmark for local privacy professionals, amid the spike in demand for high-quality data privacy trainings in the country.
Around 50 practicing Data Protection Officers (DPOs) from leading government offices and top corporations attended the pilot class of the DPO ACE Program, which is comprised of 3 days of intensive lectures and workshops beginning December 12 to 14, at the 2nd Floor, Secretariat Building, Philippine International Convention Center, Manila.
In his keynote, Privacy Commissioner Raymund Enriquez Liboro stressed the importance of building trust in today's digital world, a key concern where DPOs can make a real difference.
"The ACE Program will align all of us in doing the right things right. Overall, the program aims to build privacy resilience and culture in whatever milieu you are living and working in," Liboro said.
The Privacy Commissioner said, "data ethics are the brakes we need now," emphasizing that it would be the NPC with the help of DPOs, who are called upon to make judgement calls on behalf of data subjects. "Who else will remind everyone that behind binary 1's and zeroes are actual human beings that could be adversely affected by unethical use [of data]," he added.
The latest McKinsey Report stated that cross-border data flow has swelled to more than 210 terabytes per second, or about 1.6 billion selfies a minute. he noted that world is in the cusp of a digital transformation that has given birth to new industries and forced old ones to adapt.
Liboro said the program fulfills the NPC's goal of training an entire generation of DPOs prepared to embrace ethical data processing, saying that DPOs are the representatives of the NPC in their organizations.
"Ultimately, DPOs protect their organizations above all. It is in the interests of everyone – data subjects, the NPC, personal information controllers, and DPOs – that the processing of personal data is handled with clear lines of accountability, in compliance with the law, and in the most ethical way possible," Liboro said.
The ACE DPO Program has three levels and comprises advanced case studies, practical, and written exams. Those who successfully passed will be issued a certificate reflecting their DPO skills level. Thus, ACE-1, ACE-2, and ACE-3.
Among the participants in the pilot class are the DPOs from diverse organization, including the Department of Trade and Industry, Department of Information and Communications Technology, Smart, Inc., ABS-CBN, San Miguel Corporation, IBM Philippines, Ospital ng Muntinlupa, MoneyGram, Home Credit, Cebu Pacific, De La Salle University, LBC, Philippine Hotel Owners Association, IT & Business Process Association of the Philippines, Pharmaceutical & Healthcare Association of the Philippines, Asian Institute of Management, and the Association of HMOs of the Philippines, Inc.
The NPC will make the DPO ACE Program publicly available to all interested DPOs beginning next year, side-by-side its other major initiatives, such as the PSST! (Privacy, Safety, Security, and Trust Online) campaign, the Data Privacy Council, Privacy Watch, which shall also be rolled out in the regions.
Demand for data protection officers is rising worldwide as the global technology industry booms. The International Association of Privacy Professionals estimated that around 75,000 DPOs are needed all over the globe. DPOs are most sought-after in industries processing large amounts of personal data, such as technology, finance, healthcare, retail, and digital marketing.
# # #