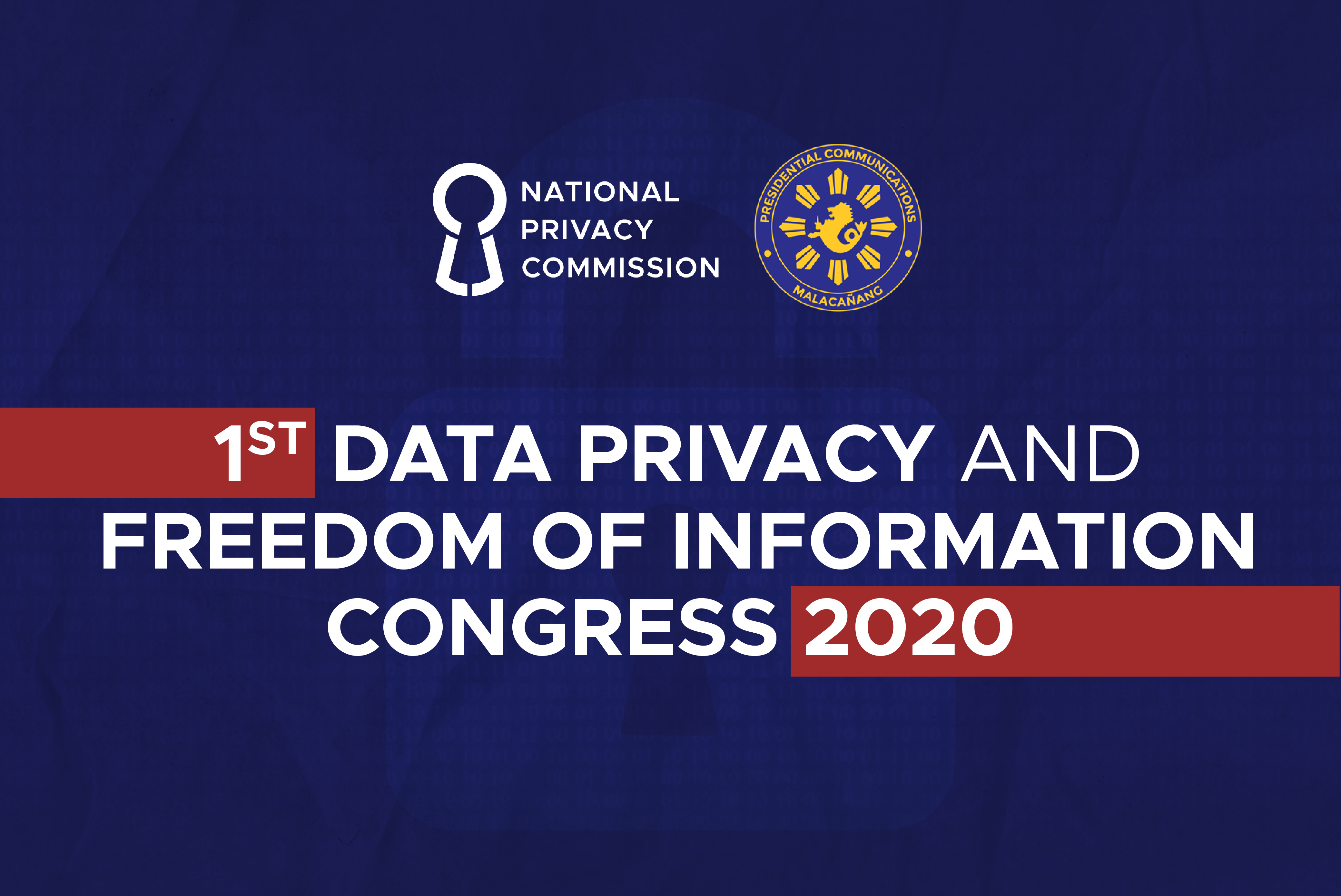 NPC, PCOO join hands in debunking myths on Data Privacy Act and Freedom of Information
How do you balance the right to privacy of individuals and freedom of information?
The National Privacy Commission (NPC) and the Presidential Communications Operations Office (PCOO) are holding a joint virtual meeting tomorrow aimed at debunking myths surrounding the implementation of the Data Privacy Act (DPA) of 2012 and the Freedom of Information (FOI) Program.
A memorandum from Executive Secretary Salvador Medialdea enjoins all heads of departments, bureaus and offices to authorize the participation of their designated Data Protection Officers (DPOs) and FOI decision makers.
The meeting will be held via Google Meet at 9:00 AM – 12:00 PM on Tuesday, Sept. 22. It is dubbed the "1st Data Privacy and Freedom of Information Congress of 2020 – Balancing of Rights: Data Privacy and Freedom of Information."
Privacy Commissioner Raymund E. Liboro said that the FOI and the DPA both were upholding Filipinos' rights and must go hand in hand in improving government processes.
"The DPA and FOI are twin skills that need to be mastered by the government to be better public servants. Freedom of Information upholds the people's right to know, while the Data Privacy Act upholds data subject rights. Presenting these laws in the same space is a milestone proving that data subject rights and freedom of information rights belong on the same side, not in conflict with one another," Liboro said.
Republic Act No. 10173 or the DPA mandates the protection of individual personal information in information and communications systems in the government and the private sector, while ensuring free flow of information to promote innovation and growth.
The FOI Program under Executive Order No. 02 (s. 2016) mandates public disclosure and transparency of state documents and transactions involving public interest.
The NPC intends to "continue working with the PCOO" in this matter through "subsequent activities to promote the DPA and FOI and its correct application in government services," Liboro said.
Participants in the meeting are limited to DPOs and FOI decision makers in national government agencies.
# # #