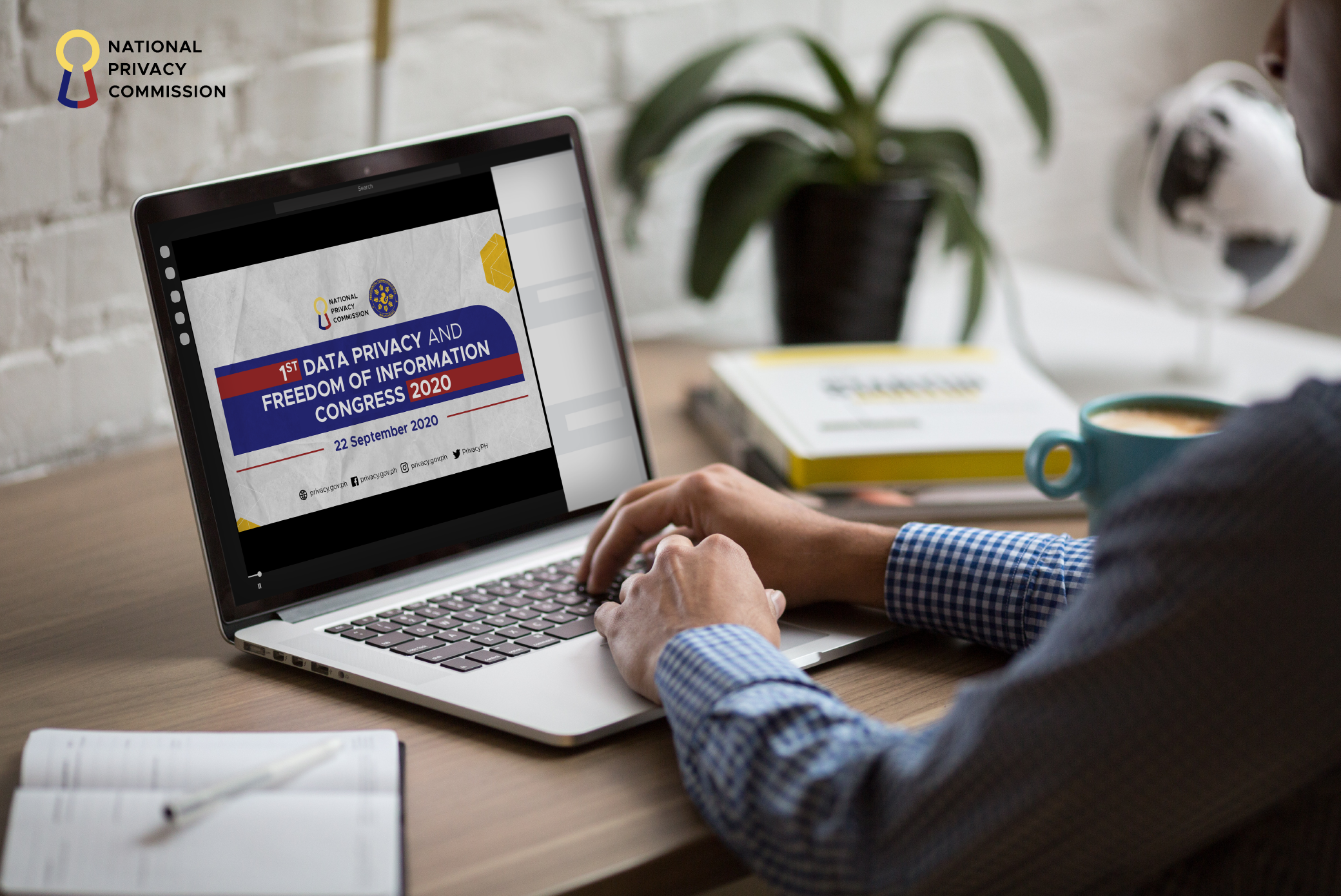 NPC, PCOO work toward government's compliance with data privacy and freedom of info laws
The National Privacy Commission (NPC) and the Presidential Communications Operations Office (PCOO) will intensify assistance to government agencies for their proper enforcement and effective balancing of the Data Privacy Act and the executive order on Freedom of Information (FOI), two intertwining laws that have been reasserted at the recent Data Privacy and FOI Congress as being more complementary than conflicting.
Themed "Balancing of Rights: Data Privacy and Freedom of Information," the event, which gathered around 360 data protection officers (DPOs) and FOI decision makers, aimed to debunk misconceptions that the DPA hinders people's right to know while the FOI compromises personal data privacy rights of government officials.
"The DPA is about accountability and fairness. It is not a cloak for the government to cover up corruptive activities," Privacy Commissioner Raymund E. Liboro said at the Sept. 22 webinar.
For his part, PCOO Assistant Secretary Kris R. Ablan explained that FOI decision makers must always take into account the DPA, ensuring to protect sensitive personal information and only release data that is necessary and relevant to the purpose for which the information is requested.
Where a gray area between the two laws may arise, one must always turn to the public interest test in which FOI and data privacy laws yield to more important rights, such as the country's security, according to Ablan, who is also director of the FOI Project Management Office.
Ablan also noted that at the heart of a healthy democratic country was a well-informed citizenry. NPC chief Liboro echoed this stance.
"We encourage government officials to share information that will help build trust to the public for journalistic, artistic, scientific and research and accountability purposes. This approach will help the government further gain the public's trust and stimulate dynamic collaboration toward attaining national goals," Liboro said.
Dual compliance
The DPA-FOI Congress also provided basic discussions on standard processes to comply with the DPA and FOI Act.
Both agencies have agreed to increase joint capacity-building campaigns in order to improve the government's implementation of both laws.
Ablan said skills training must aim to equip the information officer with the different skills that need to be combined together.
"The information officer must be an expert of FOI in disclosing information. The same information officer must be adept with records management in order for them to retrieve info and disclose it in a timely manner. He must be well-versed in national security concerns and must be able to employ standard data privacy and protection practices," Ablan said.