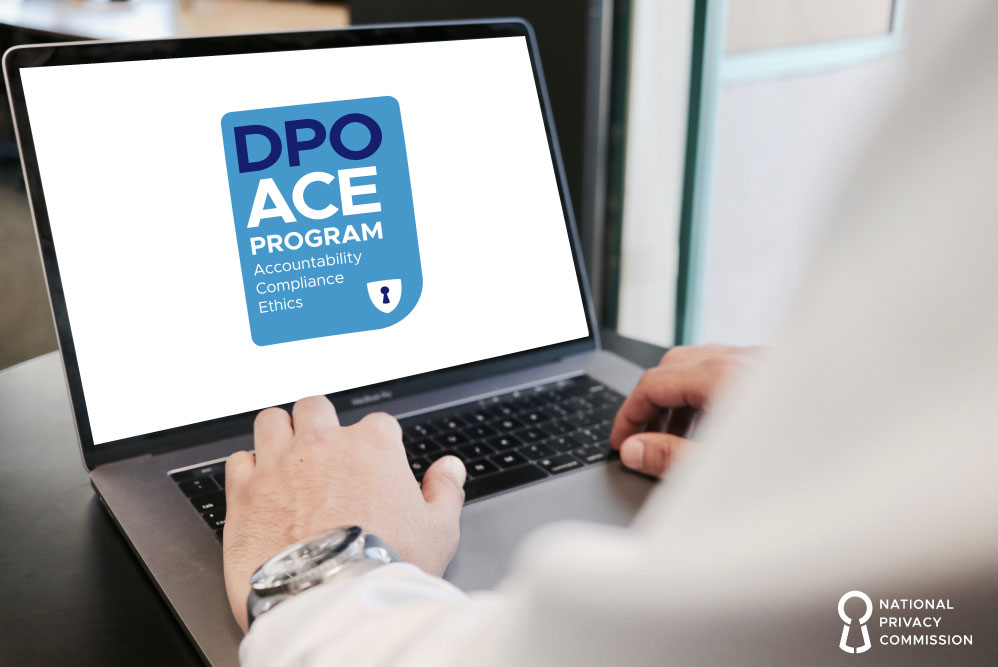 NPC's ACE training to help gov't officials develop data privacy codes of conduct
The National Privacy Commission (NPC) is set to hold a Data Protection Officer Accountability, Compliance, and Ethics Certification Program (DPO ACE) on May 26, 2021 to bolster government officials' capacity in developing data privacy codes of conduct.
The DPO ACE is one of the annual activities being conducted during Privacy Awareness Week (PAW), which is critical at present as recent reports of an alleged data leak of gov.ph websites reached the NPC. Nearly 2,000 passwords of gov.ph websites were allegedly exposed on an online forum, the NPC's Complaints and Investigation Team disclosed.
The full day activity will be held virtually. Around 180 data protection officers (DPOs) and managers from national government agencies, local government units, and government owned and controlled corporations are expected to attend, including representatives from the Bureau of Internal Revenue, Department of Health, National Telecommunications Commission, Research Institute for Tropical Medicine, Department of Education, and Department of the Interior and Local Government, among several others.
Privacy Commissioner Raymund Enriquez Liboro said that Filipinos need to be assured that the personal data they entrust to the government is handled securely, ethically, and responsibly. The ultimate goal of DPO ACE is to equip government agencies with knowledge on how to formulate and implement policies that are aligned with the Data Privacy Act.
"There is a serious need to put up stronger walls against data security breaches in the government setting where a great deal of collection and processing of citizens' personal data happens. DPO ACE intends to help DPOs and their organizations to have a more circumspect approach to data protection strategy and implementation," Liboro said.
Subsequently, the NPC will virtually hold the 4th National Data Privacy Conference on May 27-28, 2021 in celebration of the PAW 2021. This year's PAW is themed "Valuing Privacy in the Time of Digital Transformation" and will revolve around how we can continue to protect the data privacy of Filipinos, promote economic recovery, and build trust among the government, private institutions, and the citizens, all while we are dealing with the COVID-19 pandemic.
For more information on PAW 2021, visit paw2021.privacy.gov.ph or email [email protected].