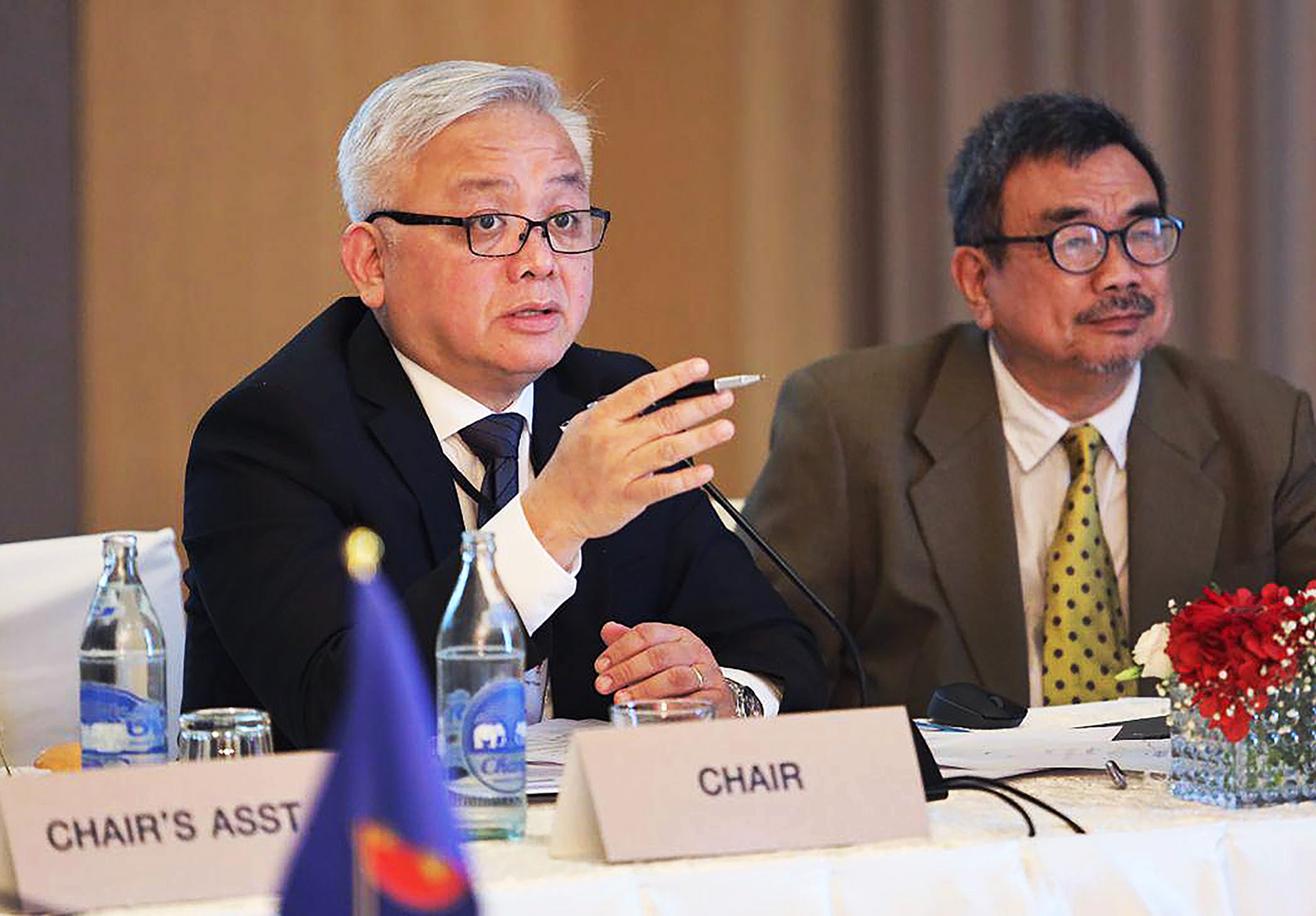 PH leads ASEAN's move to protect privacy
The Association of Southeast Asian Nations (ASEAN) took a major step in harmonizing regional data protection, privacy regulations and initiatives by launching the first ASEAN Data Protection and Privacy Forum in Bangkok, Thailand with the Philippines at the helm. The Philippines was represented by Privacy Commissioner Raymund Enriquez Liboro, who chaired the Forum's inaugural meeting.
Gathering all data privacy regulators and privacy enforcement agencies and bodies in the ASEAN, the Forum intends to foster sharing of knowledge and best practices, discussion of governance and operational know-how, and development of a framework for enforcement cooperation.
"The ASEAN must harness technologies and digital innovation to its advantage through effective policies that will enable greater movement of data and ease of market access that will bridge the digital divide among the Member States and at the same time, provide guidance to its digital citizens in protecting their data. We must ensure that everybody can benefit from the digital economy and that no one is left behind. That is the ASEAN Way," Liboro said in his welcome remarks.
With the increasing global concern over privacy, "responsible data stewardship and data management across the region will protect and benefit all our citizens and certainly boost the region's competitiveness," Liboro added.
Representatives from all 10 ASEAN Member States (AMS) were present as key decisions on priority areas for cooperation and the scope of work of the Forum were made. Developments and updates on the proposals about Data Classification Framework and Cross Border Data Flow Mechanism for ASEAN were also tackled during the meeting.
The Forum will serve as the platform for the AMS to exchange views and information on data protection and privacy matters, including enforcement cooperation. Seeking to harmonize data protection and regulation, the Forum comes as at a juncture in ASEAN history when privacy and data protection is becoming an important concern.
"Though ASEAN Member States are in varying stages of development when it comes to their respective data protection and privacy regimes, the Forum ensures that everyone has a seat on the table especially in tackling common issues on data protection and privacy," Liboro said.
To date, 3 ASEAN countries have data protection laws and established a data privacy authority regulator. These are the Philippines, Singapore, and Malaysia. Just recently, Thailand passed its own data protection law, while other states in the region such as Indonesia are in various stages of developing their own data protection and data privacy laws.
The Philippines' NPC and its mother agency, the Department of Information and Communications Technology (DICT), are closely working with Singapore's Personal Data Protection Commission (PDPC) in developing the ASEAN Framework on Digital Data Governance.
In 2018, the ASM endorsed the ASEAN Framework on Digital Data Governance intended to enhance data management, facilitate harmonization of data regulations, and promote intra-ASEAN flows of data. It called for the creation of forward-looking and enabling policies to facilitate the growth of the digital economy in the region.
Since its founding in 1967, the ASEAN has spurred economic cooperation and integration in the region and has been instrumental in its overall economic growth. ASEAN integration has also enabled its member states to compete effectively for international investments, leveraging on its collective market of more than 600 million consumers.
The Data Protection and Privacy Forum Meeting was held back-to-back with the ASEAN Telecommunications and Information Technology Senior Officials Meeting (TELSOM) and ASEAN Telecommunication Regulators' Council (ATRC) Leaders' Retreat and other Related Meetings being held this week in Bangkok, Thailand.
As the Chair of ASEAN meetings for 2019, Thailand has prioritized Industry 4.0, cultivating digital talent, and digitizing small business in line with its theme of "Advancing Partnership for Sustainability."
# # #