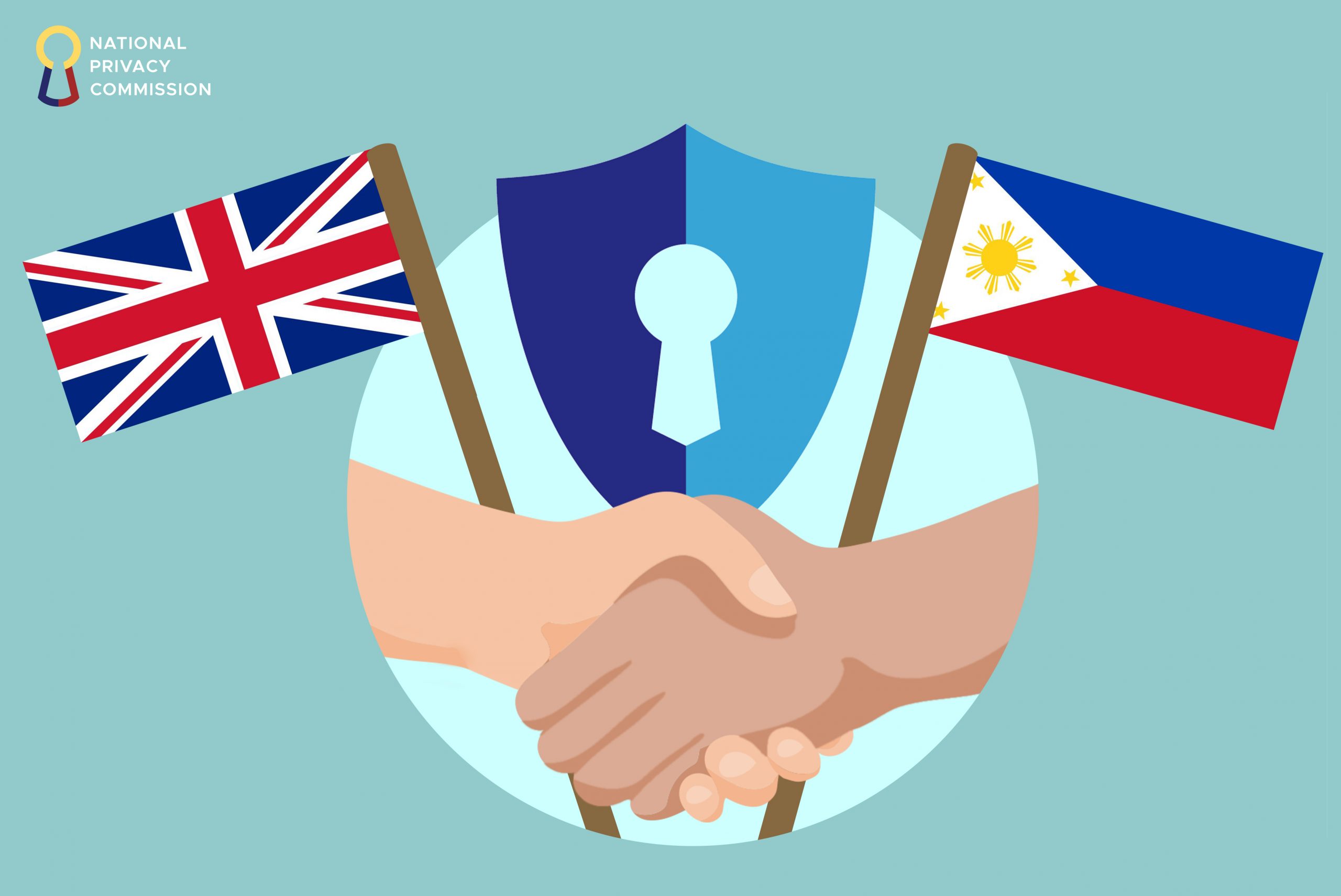 Privacy Commission firms up collaboration with UK counterpart in sharing best privacy practices
The National Privacy Commission (NPC) recently signed a memorandum of understanding (MoU) with its counterpart in the United Kingdom to formalize their partnership as bilateral partners, and ensure a robust data privacy environment while fostering innovation and business growth.
Privacy Commissioner Raymund E. Liboro and UK's Information Commissioner Elizabeth Denham signed the MoU in a virtual ceremony on Jan. 13.
The regulators primarily aim to support each other's work by exchanging best practices in governance, policy making and enforcement and keeping each other abreast of privacy and protection developments in their respective jurisdictions.
Under the MoU, initial areas of cooperation include the conduct of education and training programs; joint research projects; exchange of intelligence information–excluding personal data–involving potential or ongoing investigations of breaches and other security incidents in their respective jurisdictions.
The MoU will be implemented without the sharing of any personal information which they store in their respective databases.
The event has never been more timely, according to Liboro, citing the continuing and emerging data privacy and protection challenges amid the mutating COVID-19 and rising infections.
"With the UK ICO (Information Commissioner's Office) propping up NPC's technical capacity, leadership and governance, we are confident that the NPC will be more able to influence national and local policy-makers, authorities and the private sector to be more cautious and more mindful when dealing with personal data," Liboro said.
"Together, we hope we can find ways to create an environment where privacy standards and epidemiological measures coexist in harmony," he added.
For her part, Denham said the MoU with the NPC was a continuation of the strengthened unity of the international community of data privacy regulators and champions at the height of skepticisms over the essence of data protection in a health crisis.
"One silver lining for me [during the pandemic] was the way the privacy community came together," Denham said.
"We are responding to the global nature of data flows and international trade. The way to do that is to work cooperatively on policy matters, on regulatory matters and investigation internationally. And we're working together closer than ever before to protect our citizens domestically, " she added.
The UK Information Commissioner also lauded the NPC for its leadership at the Global Privacy Assembly's (GPA) COVID-19 Task Force, through which the Commission steered discussions for GPA members to be better equipped in preserving privacy rights.
Ultimately, Liboro hopes partnerships with more experienced privacy authorities like the UK ICO will help the NPC achieve its goal of embedding a deep culture of respect for privacy rights in the Philippines.
As such, the NPC is targeting to seal more bilateral partnerships for stronger capacity in policy-making, awareness enforcement and investigation.
# # #