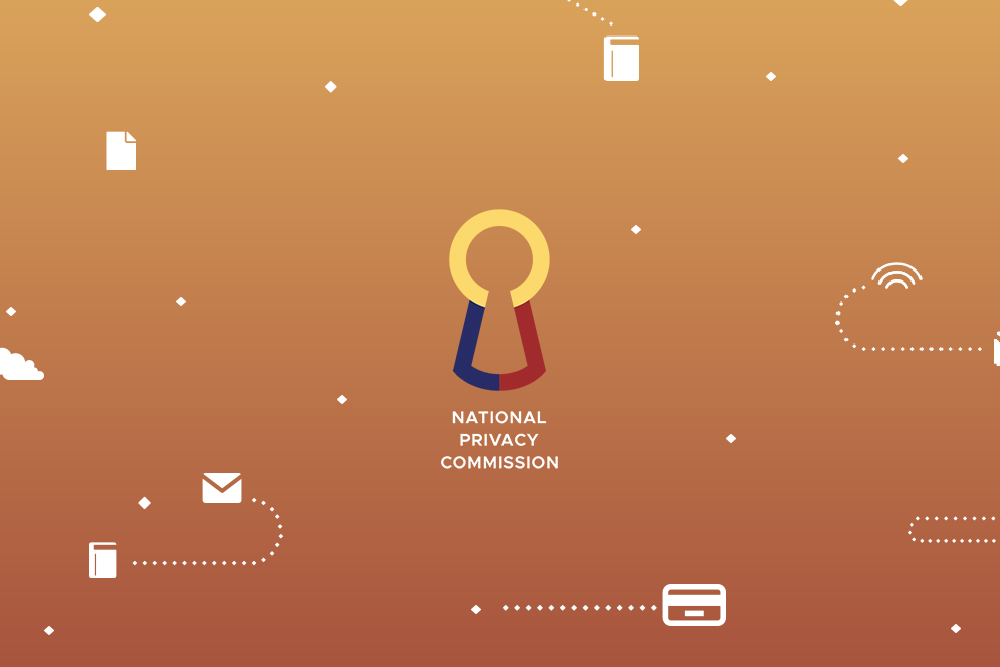 Privacy commission gives 12 digital safety tips for Christmas
PRESS RELEASE
19 December 2019
Privacy commission gives 12 digital safety tips for Christmas
The National Privacy Commission (NPC) is reminding shoppers and travelers to be extra vigilant against cybercriminals this Christmas season.
During the Data Privacy Stakeholders' Assembly on Thursday, held at the Philippine International Convention Center, Privacy Commissioner Raymund Enriquez Liboro said it's that time of the year again when consumers are most prone to getting victimized online by unlawful elements, as many tend to overlook danger signs while shopping for gifts for their loved ones or availing of vacation services.
Here are 12 tips to protect your personal data as you shop, purchase gifts, and book your travels:
      Think before you plug
It may be the season of sharing but be always mindful when sharing digital files. Ensure that your USB flash drive is malware-free by scanning it first with an up-to-date antivirus.
      Charge smart
The busy holiday season means constant correspondence with your friends and loved ones, as well as surfing online shops to buy presents. This drains your battery, and though it's tempting to charge your device in the nearest public charging station, it's better to charge your phone using your own power bank or plugging your charger into an AC outlet.
      Install legitimate apps
Fake apps use up your phone's resources by displaying unsolicited advertisements on your device, or worse, obtain your payment information or other personal data without your knowledge.
Aside from searching the official application source (App Store for iOS and Google Play for Android), also check the developer's name indicated below the title of the app and the app's description for spelling, grammatical, or technical errors. Take the time to examine the number of downloads and read positive reviews.
      Shop wisely
Activate one-time pins (OTPs) in your issuing bank when making online or mobile banking transactions. This protects every transaction you make by sending a confirmation message to your mobile phone first before proceeding with the payment.
      Protect your documents and gadgets
When traveling, keep your documents, laptops, phones, tablets, and other gadgets secure by locking your luggage. Secure your bags containing personal identification and cards by carrying them in front of you so that any suspicious movement is noticeable. Do not leave your items unattended in public areas.
      Be wary of open Wi-Fis
Wi-Fi hotspots aren't always safe to use. Hotspots in public places such as malls, airports, hotels, coffee shops, and restaurants often lack sufficient security.
To protect your information when using wireless hotspots, send information only to websites that are fully encrypted and avoid using mobile apps that require either personal, payment, or financial information. If necessary, consider using a reputable Virtual Private Network (VPN) when transacting finances.
      Safely dispense your money from Automated Teller Machines (ATMs)
Shake and pull the ATM card slot first before inserting your debit/credit card. This is to check if an ATM skimming device has been installed to obtain your payment card information and steal your money.
      Double-check advertisements
Enticing deals like extremely low prices or "Buy One, Take One" promos abound during the Christmas season. Avoid getting duped by checking out the prevailing prices of items on promo.
      Go on scam-free holiday vacations
Fake online deals offer low-priced accommodations and airfares to bait holiday-goers. Avoid them by conducting research and carefully reading the details on travel offers. Inspect the website security by looking up the words "complain," "scam," "fake," or "review." Trustworthy travel agencies are licensed.
Ask your family and friends for recommendations on travel agencies they transacted with before.
  Protect your identity and account information
Bring only the identification, credit, and debit cards you need in your travels. Ensure that you're carrying back-up copies or photos of your identification cards in a secure storage or location.
  Spam calls or robocalls
Spam calls or robocalls are designed to steal your money or personal data.
Be extra cautious of these "budol-budol" phone calls especially if you are leaving your home in the care of a trusted person. Provide instructions and security checks or questions to authenticate the caller's identity.
  Online dating scams
Take precautions when using online or mobile dating apps. Crooks and scammers prowl dating platforms that may lead to emotional and financial heartbreak. Do not give money, gifts, or share your personal data to people you have not yet met personally.
Other security measures to practice:
Disable storing of login or payment information
Purchase from authentic sellers
Check website security and identity
Use credit, preferably disposable or virtual
Ask online sellers not to put your personal contact number in the delivery package
During the assembly, the Commission also reported on the gains during the country's historic hosting of the 52nd Asia Pacific Privacy Authorities (APPA) Forum in Cebu two weeks ago.
Chief among the planned programs is the Privacy Awareness Week (PAW), which the Commission is celebrating since 2018 by conducting its flagship event called the National Data Privacy Conference.
The PSST! (Privacy, Safety, Security, and Trust) campaign, another flagship project of the Commission, will also stage symposiums in various regions in the Philippines. Under PSST! is the child-centric campaign Kabataang Digital, launched in front of over 500 students and educators during the 52nd APPA in Cebu City.
Kabataang Digital aims to provide age-appropriate support for children to help them understand the nature of privacy and the digital environment's implications on their privacy rights. It aims to raise awareness among children, their parent and/or guardians, school authorities, and relevant entities regarding children's privacy rights, risks, and possible harm when using information and communication technology; and collaborate with other agencies, particularly the Department of Education, in developing appropriate legislative and policy frameworks balancing the right to privacy and free flow of information.
The NPC also reported on the year-end status of the compliance checks it conducted, updates on personal information controller registration, and breach incidences.
The agency also began laying out its key programs and prospects for 2020, chief among which is the creation of the Sectoral Advisory Team (SecAT).
###