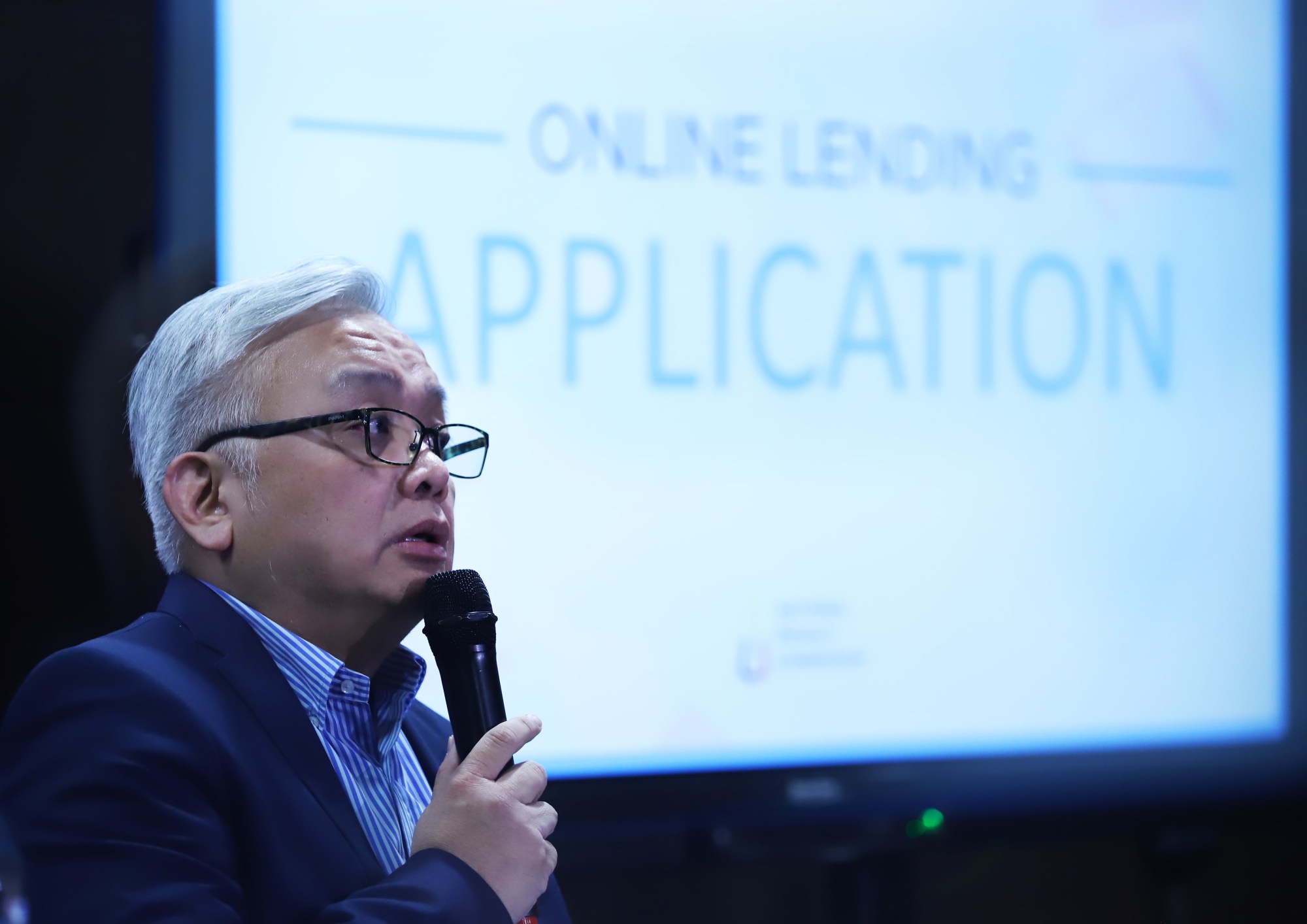 Press Statement of Privacy Commissioner Raymund E. Liboro RE: Fact-finding reports on 3 major online lenders
The National Privacy Commission received this year multiple complaints against online lending companies. We received a total of 921 complaints reporting essentially the same facts:
Use of contact list or phone directory without consent or authority;
Disclosure of unwarranted or false information to other persons;
Use of personal information for harassment and threatening communications; and
Unduly intrusive personal data processing
The volume of the complaints filed and the seriousness of the allegations lead this Commission to create a taskforce to conduct an independent investigation against the online lending companies, focusing on the three applications comprising 61% percent of the complaints.
The Directors who are the responsible officers of these companies would have to explain and answer the charges filed by the Commission. To date cases have been filed against:
Fynamics Lending Inc. and its responsible officers Meng Li, Changjin Wang, Kwinnie Mae Fianza, Jacquielyn Chua Garrido, Helen Joy Amican de Luna, and Bernard B. Salvacion, Jr. operating PondoPeso Online Lending Application
Unipeso Lending Company and responsible officers, Haolong Li, Guanqun Luo, Flordeluna Rosell, Rizza Mae Lorilla, and Renyvic Duquitan operating Cashlending Online Application
Fcash Global Lending Inc. and its responsible officers, Kellon De Jesus Manalastas, Tiancai Huang, John Christian P. Sia, Jovy Co Ting, and Zichao Su operating Fast Cash Online Lending Application
The NPC Taskforce concluded its investigation and their report reveal a business model founded on principles violative of the Data Privacy Act. This law is intended to protect the informational privacy of individuals, ensuring that they are not harmed with the illegal or unauthorized use of their personal information. Notable findings in the report include:
Statements from complainants about the illegal and unauthorized processing of personal information
Failure to demonstrate compliance with requirements of the DPA, and issuances of the Commission such as late registration, inadequate notice and consent
Use of applications with dangerous permissions, allowing the company to access phone directory, camera, location and storage of devices where the application is downloaded and installed
Evidence showing unauthorized processing, processing for unauthorized purpose, malicious disclosure and unauthorized disclosure.
These companies and their directors are now given the opportunity to respond to these charges and are given 10 days to file an answer. If the Directors and these companies fail to answer, this Commission will render a decision based on available evidence. These companies may face possible stop processing orders. Criminal prosecution may also be recommended against its directors before the Department of Justice with possible maximum imposable penalties of up to 7 years imprisonment and fines of up to P5,000,000.00.
This order is one of the many initiatives of our Commission to stop the unethical practices and illegal acts of operators/companies behind online lending mobiles apps. In addition to this independent investigation, the Commission is coordinating closely with the Federal Trade Commission (FTC) through Cross-border Privacy Enforcement Arrangement (CPEA). We are also set to coordinate with other regulatory bodies in efforts to stop these abusive practices.
So far, we received a total of 921 complaints and 4,444 related inquiries by phone, e-mail or in this office. This Commission is ready to assist complainants and those with similar concerns. We will exert all efforts to put a stop to this unethical and illegal processing of personal information by the operators of online lending mobile applications. You may directly file your formal complaint with the Commission. We would also like to warn the public against engaging fixers and individuals who are trying to exploit your current situation.
We would like to caution the people from downloading mobiles applications, particularly online lending application. Please read the terms and conditions carefully, for they may include dangerous permissions such as access to your live location, phone books and social media account, and even camera control. We encourage everyone to responsible for our safety, security, and protection of our personal data.
And for all those operators and companies behind online lending mobile apps who are currently or planning to misuse and abuse the use of technology -- we, the National Privacy Commission, will standby with our mandate to protect the data subjects and the right to privacy of all Filipino.
# # #