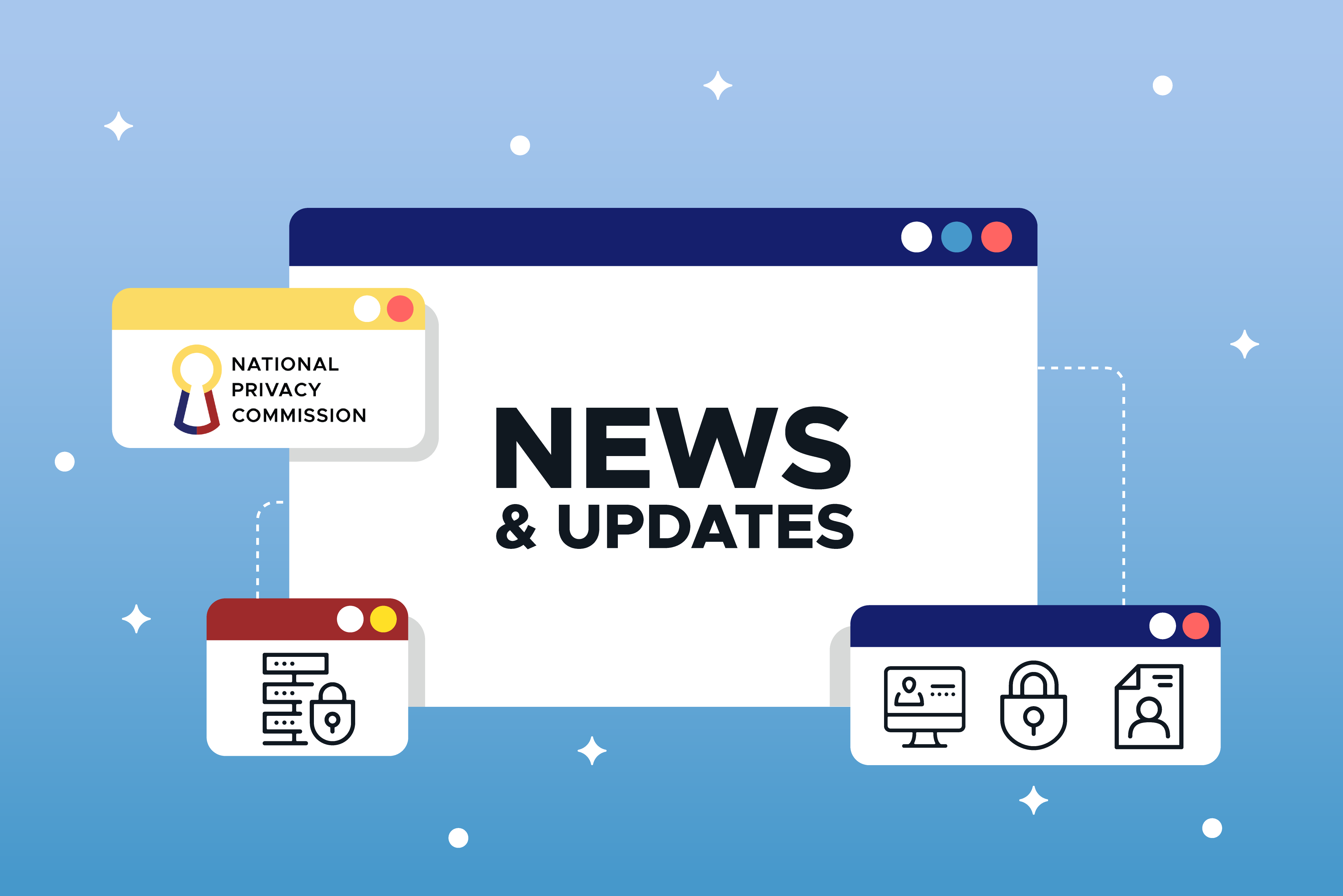 Data Privacy Roadshow 2023: Strengthening Data Privacy Knowledge and Compliance
The Data Privacy Council (DP Council), in cooperation with the National Privacy Commission (NPC) embarked on the first leg of the Data Privacy Roadshow on September 8, 2023, at the SMX Convention Center in Clark, Pampanga in pursuit of strengthening data privacy knowledge and compliance. The Roadshow was made possible with co-organizers including SMX Convention Center, SM Supermalls, Rizal Commercial Banking Corporation (RCBC), DITO Telecommunity Corporation, Bankers Association of the Philippines, and San Miguel Food Group.
The Data Privacy Roadshow gathered more than 300 Data Protection Officers (DPOs), Heads of Organizations, and Compliance Officers for Privacy (COPs) of public and private organizations across Regions I to III and Cordillera Administrative Region (CAR). Among the objectives of this event are to enhance data privacy awareness of both public and private sectors, empower DPOs, boost companies' compliance with the Data Privacy Act of 2012 (DPA) and NPC's issuances, and establish regional points of contact for data privacy while bolstering sectoral participation.
Privacy Commissioner Atty. John Henry D. Naga officially commenced the roadshow, highlighting the importance of being knowledgeable and compliant with the DPA. He commended the DP Council headed by its President, Ms. Gelalyn Boquiren, for this flagship project , "the Data Privacy Roadshow serves as a pivotal step in our collective commitment to uphold the principles of the Data Privacy Act of 2012. We must see the balance of protecting the privacy rights of every Filipino and ensuring that proper security measures are in place for the free flow of information."
"As guardians of data privacy, we hold the responsibility of shaping the future of data protection in our respective organizations. Let us use this opportunity to collaborate and share knowledge to build a culture of privacy within. We must establish that data privacy compliance should not be a mere policy but a part of our organizational DNA," he added.
The roadshow featured a lineup of speakers from NPC, namely Atty. Anna Benjieline R. Puzon, Atty. Avy Jude Marie M. Pakingan, and Atty. Rainier Anthony M. Milanes, who discussed DPA Awareness, NPC Updates, and Road to Compliance, respectively.
Ms. Gelalyn V. Boquiren, President of DPC and the DPO of San Miguel Corporation introduced the DP Council as the official Council or organization formed by the NPC in August 2019 to serve as a consultative body, functioning as a mechanism for collaboration and a channel for knowledge-sharing between and among the sectoral stakeholders.
"As registered DPOs of our respective organizations, let us participate in our respective sectors and be updated directly by the NPC through our DP Council Sectoral officers with data privacy issuances and news, learn among the members, and contribute to the writing of sectoral codes," she added.
Mr. Eugene S. Acevedo, RCBC President and CEO, and BAP's Director, Second Vice President, and Chairman of Data Privacy Coordination Group, talked about the benefits of institutionalizing data privacy in the organization, and said that "Data Privacy should be part of how we do business."
They were joined by a lineup of DPO speakers from the DP Council, including Mr. Ian Pajantoy, Atty. Francis Euston R. Acero, Mr. John Christopher Retardo, Mr. Jonar Bueno, Atty. Krishna Aira Tana-Caguia, and Mr. Michel Borris Corona, who shared their insights and expertise, offering guidance on how to fully comply with the DPA and NPC's issuances. They were also supported by other DP Council officers including Mr. Benedict Lozano, Mr. Carlos Da Silva, Atty. Ma. Floreselda Sampaga-Abalos during the entire event.
The Data Privacy Roadshow 2023 will also be conducted in Visayas and Mindanao areas to continue its mission of promoting data privacy awareness and compliance.
###