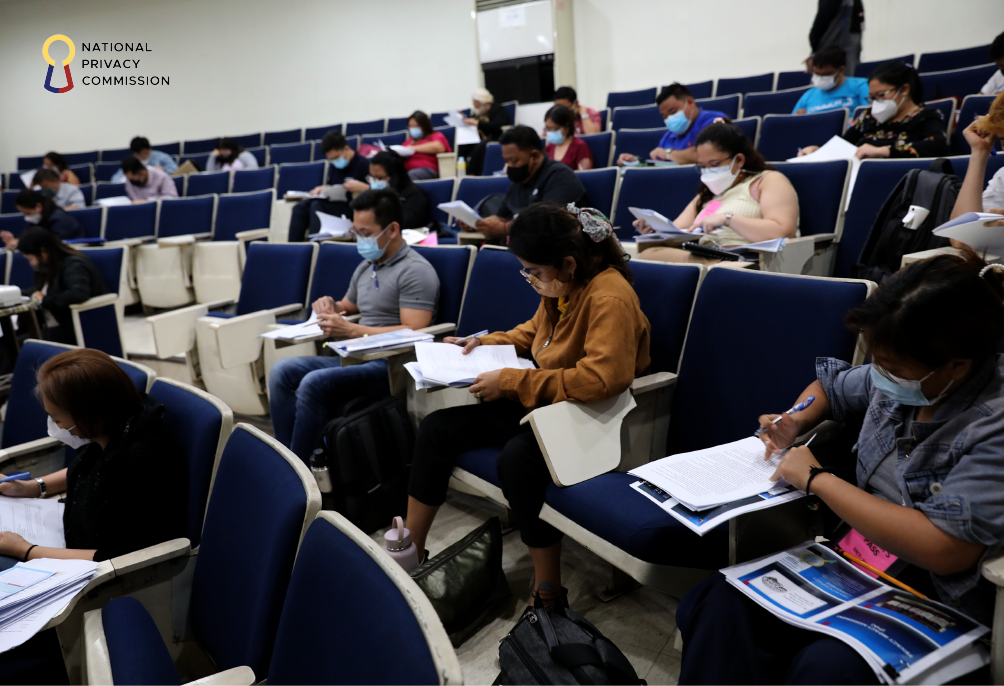 NPC holds DPO ACE Level 1 Program Examination
The National Privacy Commission (NPC) successfully concluded the two-day Data Protection Officer Accountability, Compliance and Ethics (DPO ACE) Level 1 Program examination for Metro Manila on 25 April 2023.
Around 240 privacy advocates took the examination held at the Department of Information and Communications Technology Central Office in Quezon City.
The DPO ACE was designed in 2018 to capacitate Data Protection Officers with the knowledge and skills necessary to effectively manage the compliance of their respective organizations with the Data Privacy Act of 2012 (DPA).
The NPC is currently developing a new data privacy education program that will cover the foundational and operational aspects of the DPA. The new program is designed for anyone who seeks to have a better understanding of the data privacy law and its application to actual situations, whether a practitioner or not.
The new program is set to enhance the accessibility of training opportunities throughout the country to enrich data privacy education in the Philippines.
Any questions concerning the DPO ACE may be addressed to [email protected].
###