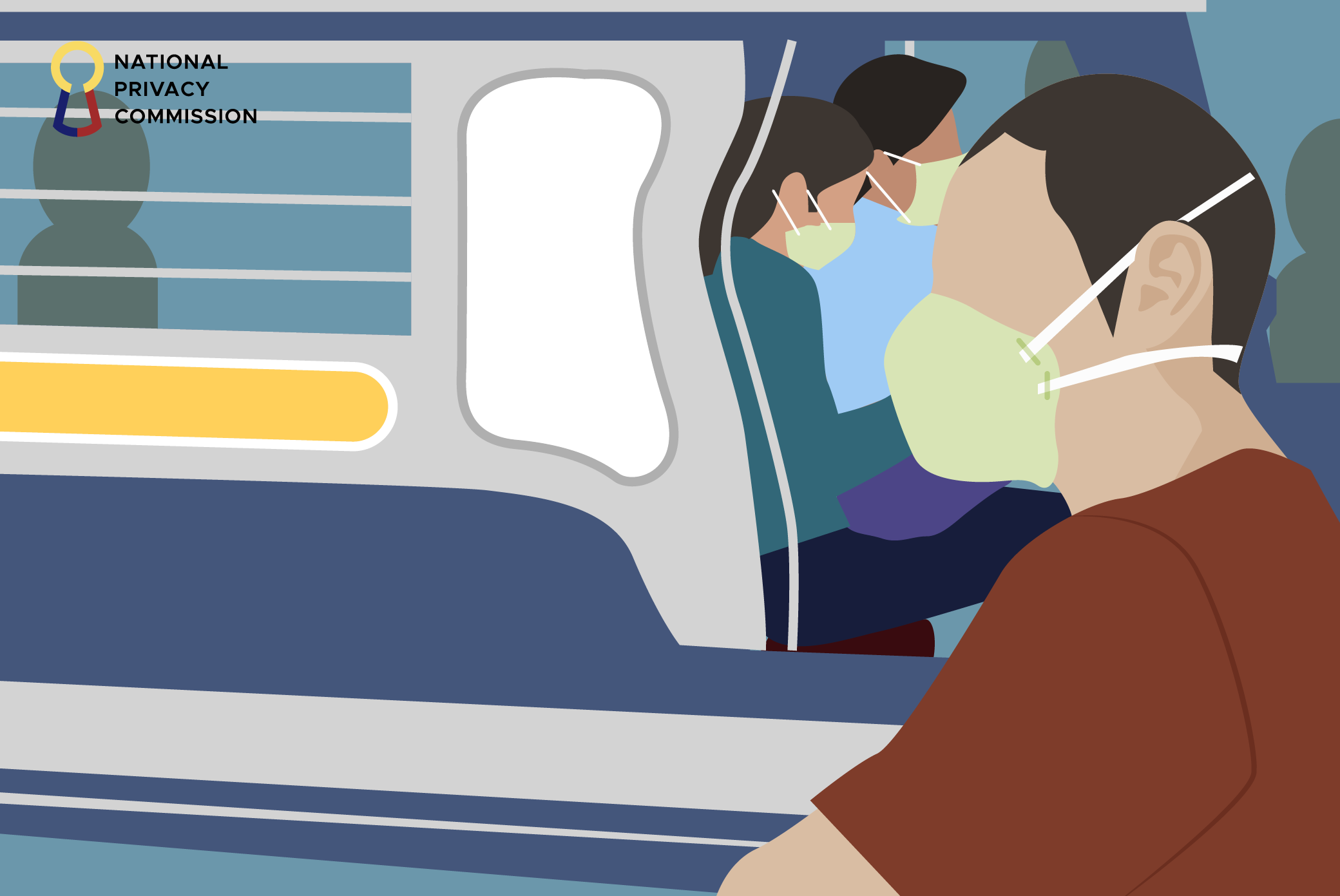 NPC PHE Bulletin No. 13: Press Statement of Privacy Commissioner Raymund Eriquez Liboro on the collection of personal data to aid in contact tracing relevant to the COVID-19 response
The National Privacy Commission (NPC) recognizes the importance of effective contact tracing and a whole of government approach as a main public health intervention and strategy against COVID-19.
Thus, the Commission is closely coordinating with the Department of Health (DOH) to ensure that its guidelines are consistent with the Data Privacy Act of 2012, the law's implementing rules and regulations and other related NPC issuances.

DOH guidelines of tracing
The DOH released on April 17 Department Memorandum No. 2020 – 0189: Updated Guidelines on Contact Tracing of Close Contacts of Confirmed Coronavirus Disease (COVID-19) Cases.
The memorandum contains provisions on how to properly conduct effective contact tracing while being mindful of data privacy and rights of data subjects. It also establishes the Department of Health through its Epidemiological Bureau as oversight to all contact –tracing activities. (Sec IIIA.1)
Everyone is expected to be guided by this memorandum when collecting personal data. The DOH memorandum also applies to other government agencies.
NPC issuances
The NPC has issued guidelines on the collection, use and disclosure of personal information during the pandemic. Collect what is necessary but disclose only to proper authorities. Likewise, companies and government agencies are mandated to implement appropriate and reasonable security measures always.
Data quality is vital to effective contact tracing. Inaccurate information undermines the over-all aims to trace, misdirect government efforts and put human and other scarce resources to waste.
We believe successful contact tracing can only happen when there's mutual trust between public health authorities and the citizenry. The public must give accurate information for contact tracing to be effective. But for the public to respond, they must rely on authorities to balance the risks to their rights and security and the promised benefits to public health, with the assurance that their data is processed fairly, lawfully, and securely.
Rest assured that the NPC is closely coordinating with concerned agencies on matters concerning data privacy.
# # #