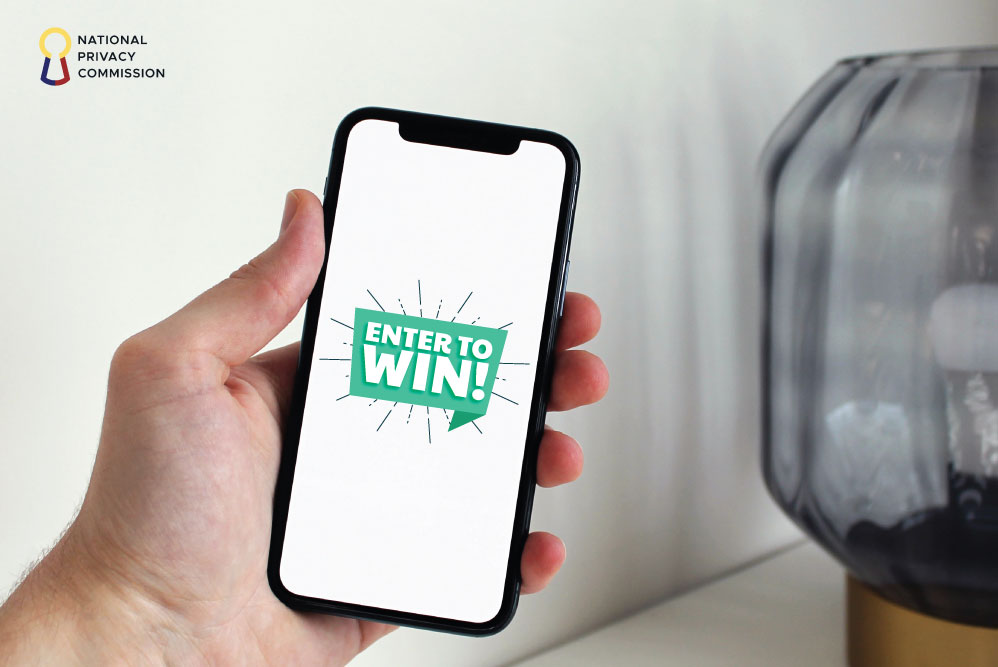 NPC PHE Bulletin No. 18: Online Raffles and Other Games of Chance: Ensuring Proper Safeguards in the Collection of Personal Data
As the country struggles with the pandemic and the limitations forced by the community quarantine, some enterprising businesses and organizations have offered to help individuals and families in need. From recent reports, this comes in the form of online raffles and other games of chance, where cash and/or livelihood assistance can be won instantly.
The National Privacy Commission (NPC) understands these efforts to help out. However, requiring participants to post their personal data online (e.g., names, selfies, addresses, contact numbers) in the comments section of various social media platforms, may lead to DANGERS SUCH AS STALKING, SCAMMING, ONLINE HARASSMENT, and many more.
With this, all businesses, organizations, and individuals who would like to collect personal information for purposes of raffles and giveaways are strongly urged to keep in mind the following practices:
Be more cautious in creating contest mechanics and consider less privacy-intrusive means of collecting personal data.
Instead of requiring the public posting of personal data, the mechanics may simply ask participants to like a post, comment an emoji, send a direct message, or other ways that will not necessitate public access to personal data.
Data subjects may not be fully aware of, or concerned about, the possible consequences of posting personal data in public platforms.
To participants of online raffles and other games of chance, always think twice before sharing your personal data. If the contest mechanics is asking for excessive information about you, or if it obliges you to share information where others can effortlessly possess it, take that into consideration before joining.
The appeal of participating in such contests is undeniable but choose the ones that will not put your personal data on the line.