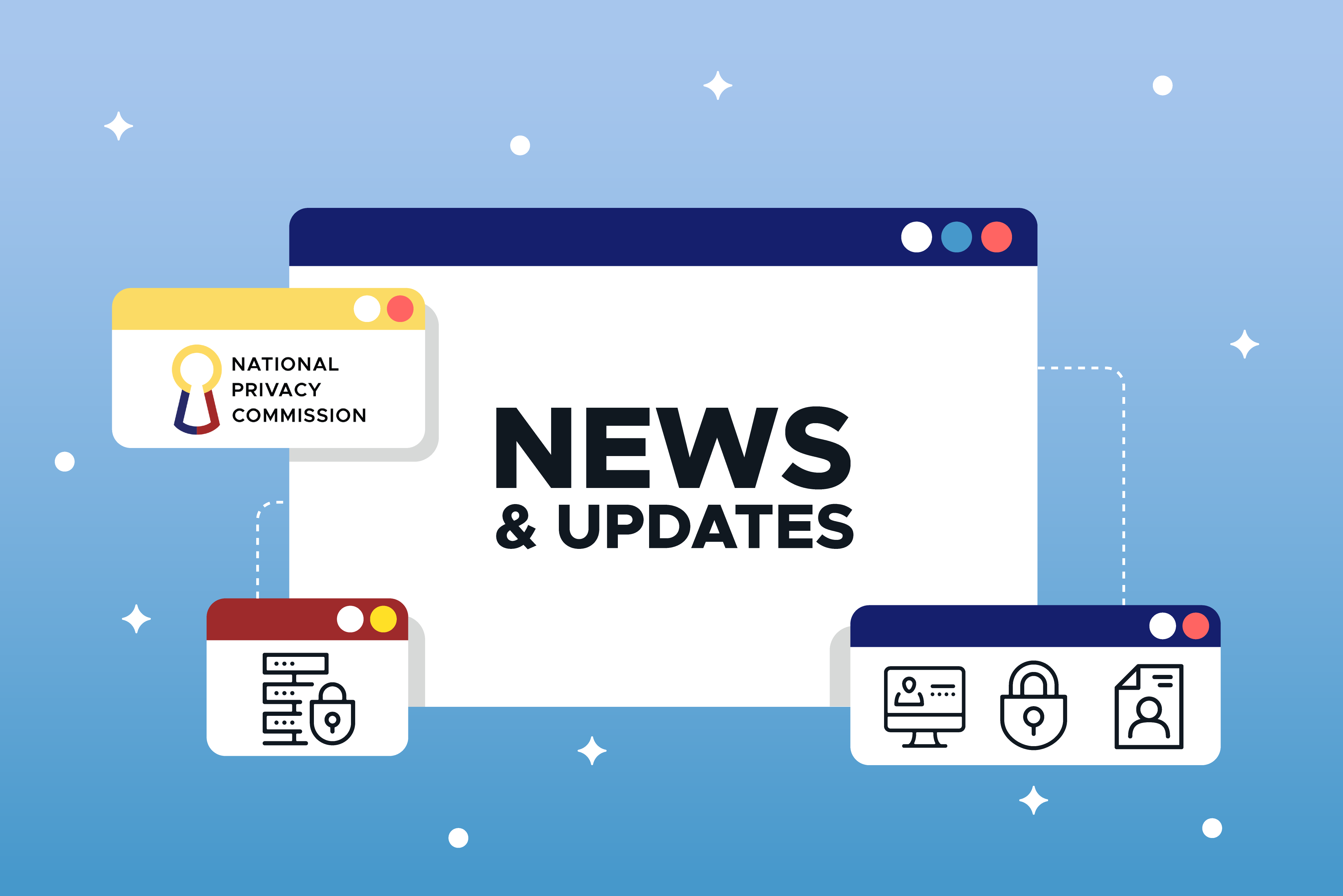 NPC's Initiatives Shortlisted for Global Privacy and Data Protection Awards 2023
The National Privacy Commission (NPC) has achieved a notable feat through its initiatives, Kabataang Digital (KD) and the Data Breach Notification System (DBNMS), both of which have been shortlisted for the Global Privacy Assembly (GPA) Global Privacy and Data Protection Awards 2023.
The Global Privacy and Data Protection Awards celebrates the accomplishments of the GPA community and illuminates best practices in the advancement of data privacy and data protection.
The KD has earned its place as a finalist in the Education and Public Awareness Category. It is an advocacy campaign of the NPC dedicated to fostering a safe online environment for young individuals. At its core, KD aims to promote data privacy among youth and create a safe digital space where their rights are protected. Since its inception in 2019, this campaign has reached more than 17,000 young individuals, demonstrating NPC's unwavering commitment and resilience in promoting digital safety and privacy through conducting awareness sessions and developing comprehensive educational materials.
The DBNMS has secured its place as a finalist in the Innovation Category which underscores the ingenious approaches develop by GPA members in enhancing their operational efficiency. The DBNMS is a custom-built, web-based application developed for managing Data Breach Notifications and Annual Security Incident Reports received by the NPC. Since its development, the DBNMS has been following industry best practices in privacy and software development such as Privacy by Design and DevSecOps. It embodies privacy principles and considers, as paramount, the interest of data subjects especially those affected by security incidents.
Privacy Commissioner Atty. John Henry D. Naga delightfully shares the recognition of NPC's initiatives, stating, "From our appointment as the first Fee-Funded Secretariat of the GPA to the inclusion of our initiatives on the shortlist of awardees, the international recognition of NPC's endeavors stands as an affirmation of our commitment to advancing global standards for data privacy and protection. We are optimistic that this is just the beginning, and our initiatives will continue to gain momentum on a broader global scale, inspiring further acknowledgment and collaboration."
"This international recognition of NPC's efforts underscores our impactful contributions in cultivating a safer digital environment, promoting privacy-conscious behavior, and fortifying operational efficiency. The NPC eagerly anticipates the outcome and remains resolute in its ongoing pursuit to champion data privacy and protection," he added.
The winning entries of the Global Privacy and Data Protection Awards 2023 will be announced during the Global Privacy Assembly 2023 (45th Annual Meeting) Closed Session to be held in 15-20 October 2023 in Bermuda.
###