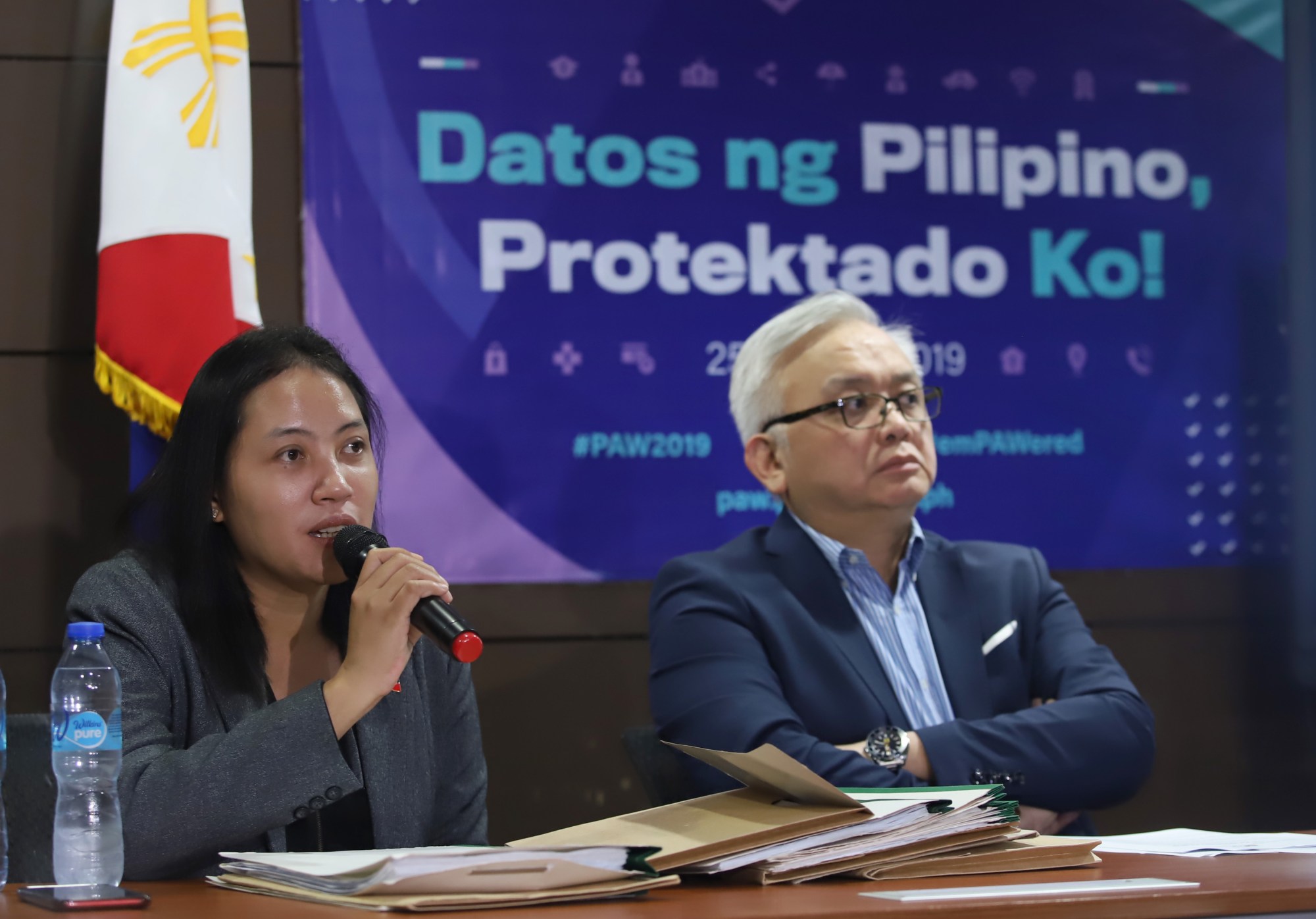 Online lending execs face jail terms for data privacy violations
The National Privacy Commission (NPC) has concluded its investigation on three major online lending companies in the country for alleged public shaming of borrowers and has found that their operators may be liable for imprisonment of up to 7 years and fines of not more than P5 Million under the Data Privacy Act of 2012 (DPA).
In a press briefing today, Privacy Commissioner Raymund Enriquez Liboro made available to journalists copies of the fact-finding reports filed by NPC investigators on online lending firms Fast Cash Global Lending, Inc., Unipeso Lending Company, Inc., and Fynamics Lending Inc., which recommended among others, the criminal prosecution of their board members for violating sections 25, 28, 31 and 32 of the DPA.
"The investigation determined that their business practice specifically targets the privacy of persons, practically making a profit out of people's fear of losing face and dignity. These unethical practices simply have no place in a civilized society and must stop," Liboro said.
As of July 31, the number of complaints filed against Fast Cash Global Lending, Inc., which operates Fast Cash online app, has reached 166. Charges have been filed against its directors and board members to be Kellon De Jesus Manalastas, Tiancai Huang, John Christian P. Sia, Jovy Co Ting, and Zichao Su.
The number of complaints filed against Unipeso Lending Company, Inc., which operates Cashlending online app, has reached 138. Charged before the Commission are its executives Haolong Li, Guanqun Luo, Flordeluna Rosell, Rizza Mae Lorilla, and Renyvic Duquiatan.
Complaints against Fynamics Lending Inc., which operates PondoPeso online app, have reached 133. Charges have been filed against its responsible officers Meng Li, Changjin Wang, Kwinnie Mae Fianza, Jacquielyn Chua Garrido, Helen Joy Amican de Luna, and Bernard B. Salvacion, Jr.
The fact-finding reports gave the Commission sufficient grounds to establish that the three lending companies have not complied with legal requirements for processing personal data; failed to adhere to the principles of transparency, legitimate purpose and proportionality; and committed unauthorized processing; processing for unauthorized purpose; malicious disclosure; and unauthorized disclosure.
"Report found that the penalties inflicted on borrowers by these online lenders are abusive. The public shaming they carried out, has caused anxiety, depression; some have even lost jobs and feel they became unemployable, that their reputation and future was put in jeopardy. The permanence of these damages is disproportionate to the mere delinquency in paying debts, sometimes as low as one thousand pesos," Liboro said.
The NPC has ordered the executives behind the online lending apps 10 days upon receipt of an Order to File an Answer, to explain before the Commission the allegations contained in the fact-finding reports. If the respondents failed to do so without justification, the NPC would then make its final decision based on available evidence and information provided in said reports.
Aside from criminal prosecution, the NPC fact-finding team has also recommended issuing a temporary or permanent ban on the processing of personal data by the lending firms, as urgently required by public interest; as well as the issuance of compliance orders against them.
Evident from the complaints are common statements from data subjects conveying how downloading these applications lead to a disruption in their lives and those of others, in violation of individual rights and freedoms.
"We would like to caution the people on downloading mobiles applications, particularly online lending application. Please read the terms and conditions carefully, for it may include dangerous permissions such as access to your live location, phone books and social media account, and even camera control. Let us be responsible for our safety and the protection of our personal data," Liboro said.
The NPC intends to have the apps of the three online lending operators be taken down from the Google Play Store. For this, the agency is now coordinating with the Federal Trade Commission through the Cross-border Privacy Enforcement Arrangement.
From July 6, 2018, to July 31, 2019, the NPC received a total of 689 complaints against several online lending applications. They comprise around 55% of the total complaints filed with the NPC. This total number does not include around 2,666 similar concerns the NPC received via email and social media, which were not filed as formal complaints. With these in consideration, the NPC on its own initiative conducted the investigation.
# # #