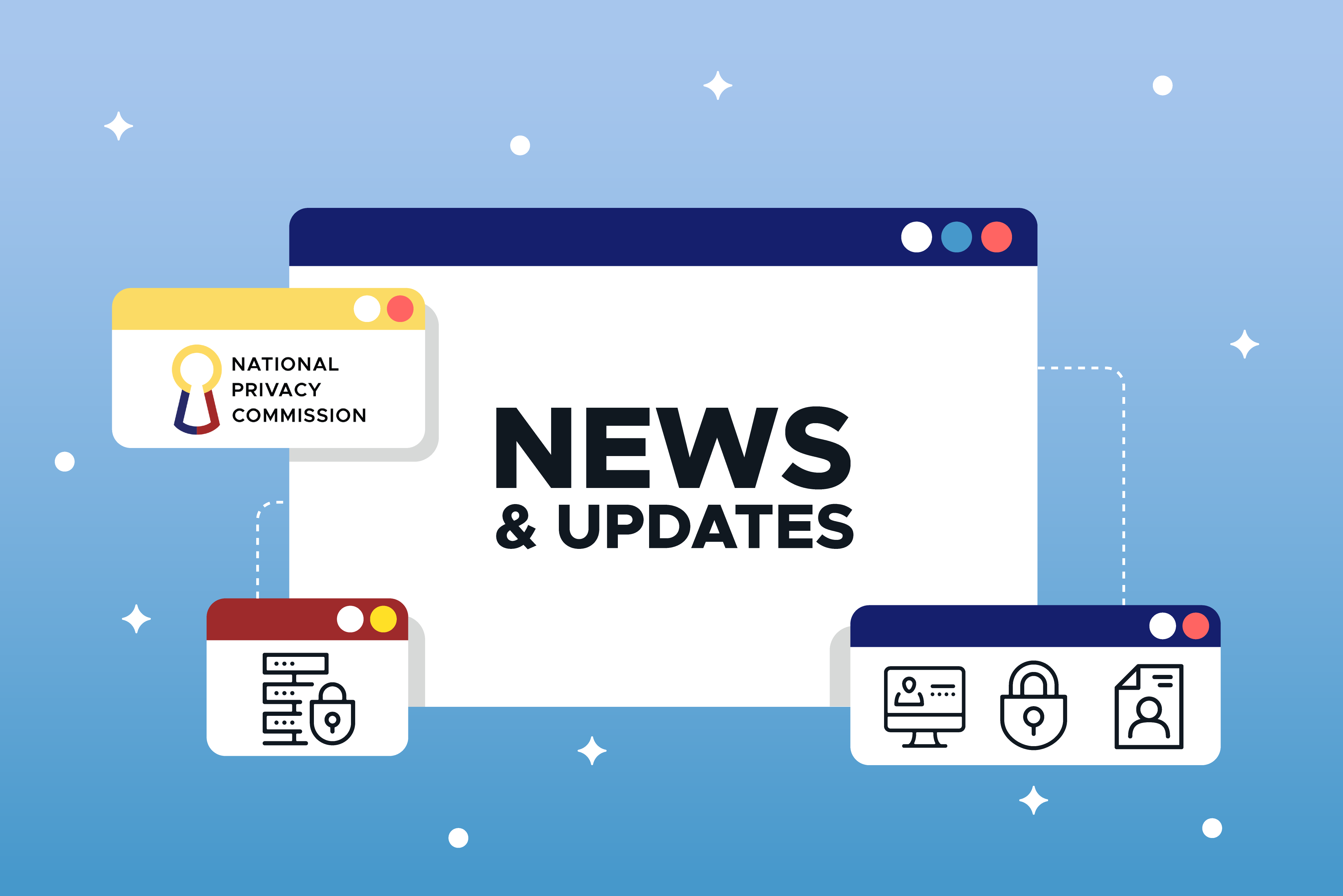 PAW 2022: NPC awards outstanding data privacy practices in public, private sectors
Outstanding data privacy practices in both public and private sectors are recognized
during the 5th National Data Privacy Conference, in celebration of the Privacy Awareness Week
(PAW) for the year 2022.
Through the PAW Awards, a subtheme of this year's PAW conference, the National
Privacy Commission (NPC) honored the efforts of personal information controllers (PICs),
personal information processors (PIPs), and data privacy advocates to strengthen their
organizations' compliance with the Data Privacy Act (DPA) of 2012.
The conference was held on May 25 and 26, 2022, at the Philippine International
Convention Center (PICC), and streamed live via MS Live, Facebook, and YouTube. In his
congratulatory message, NPC Executive Director and PAW Awards selection committee head
Atty. Ivin Ronald D.M. Alzona said that "in giving recognition to these individuals or institutions,
we hope to inspire and motivate not only members of the Philippine data privacy community,
but also the data subjects themselves, in continuing to uphold and advocate their data privacy
rights, and ensure compliance with the Data Privacy Act of 2012."
PAW Awards winners
The Privacy Initiative Award of 2022 was granted to Maya Bank, Inc. for its #FraudPatrol,
while the Privacy Management Program Award were given to multiple recipients belonging to
various sectors: Development Bank of the Philippines (DBP) from the banking sector; KMC MAG
Solutions, Inc. (KMC) from the BPO sector; University of the Philippines Diliman (UP-Diliman)
from the education sector; Philippine Amusement and Gaming Corporation (PAGCOR) from the
government sector; HC Consumer Finance Philippines, Inc. (Home Credit) from the non-bank
financial sector; Universal Leaf Philippines, Inc. (Universal Leaf) from the retail and
manufacturing sector; and Manila Electric Company (MERALCO) from the utilities sector.
The Privacy Advocate Award was awarded to Ms. Abigail G. Javier of Universal Leaf,
while Atty. Maria Concepcion A. Gloria-Rubio of PAGCOR won the Data Protection Officer
Award of the Year.
Privacy Commissioner Atty. John Henry Du Naga awarded former Privacy
Commissioner Raymund E. Liboro the Exemplary Leadership for Privacy Award in recognition
of his exceptional leadership and invaluable contributions in the country's data privacy
landscape.
The PAW Awards recognizes individuals, organizations, and initiatives that have made
significant contributions to the Philippines' data privacy and protection progress. It is part of
NPC's ongoing endeavor to acknowledge its stakeholders' effective compliance with the DPA
and efforts to heighten public awareness to strengthen data privacy and protection in the country.
PAW is annually celebrated every last week of May, pursuant to Presidential
Proclamation No. 527 signed by President Rodrigo Roa Duterte in 2018. One of the highlights of
the event is the President's Message for PAW 2022 with the President encouraging the NPC to
"continue to cultivate public awareness on data privacy practices, and institute more stable and
secure data protection policies in various media channels" and to "pursue initiatives that will
empower our citizenry to safeguard their private data against unscrupulous groups and
individuals."
Visit paw2022.privacy.gov.ph for more information. The full recording of PAW 2022 is
available for replay at Facebook facebook.com/privacy.gov.ph and YouTube
https://youtu.be/jqGQpZ0lTRI.
###