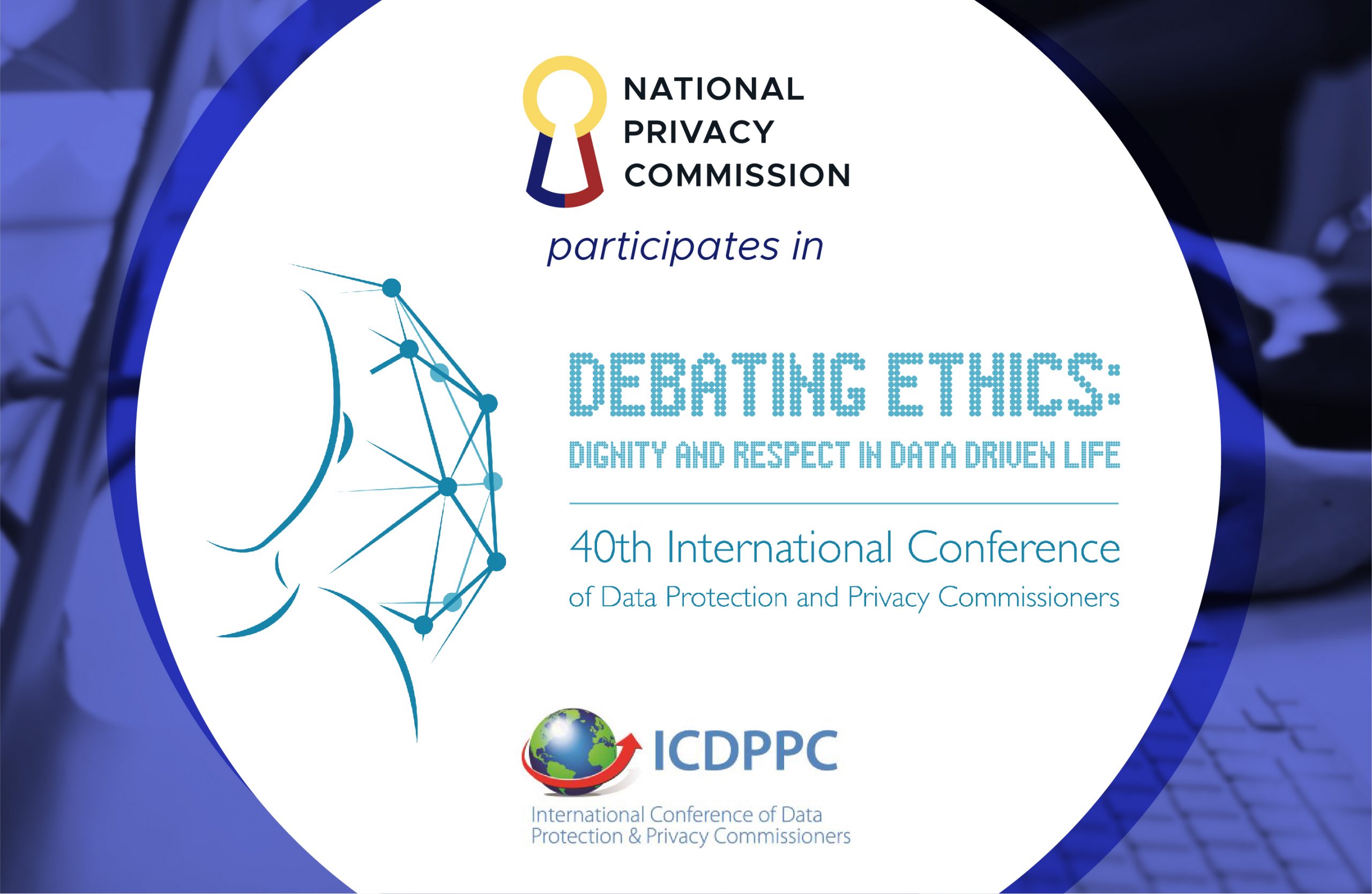 PH joins 40th Int'l. Privacy Commissioners' Conference
BRUSSELS, BELGIUM --- The National Privacy Commission (NPC) is representing the Philippines in the 40th International Conference of Data Protection and Privacy Commissioners (ICDPPC), a premier global forum connecting the efforts of about 119 privacy and data protection authorities from over 70 countries across the globe.
The NPC's chairman and Philippine Privacy Commissioner Raymund Enriquez Liboro said this marks the third time the country is taking part in the event. "Since we've been granted full membership status in 2016, the Philippines have shown active participation in the global forum becoming a strong voice in its own right in discussions around privacy enforcement," Liboro said.
"We have always strived to present the Filipino context in particular and the Asian milieu in general, pointing to the diverse approaches present in the Asian region and thus, the different cultural contexts that actually influence data privacy concepts and practices," Liboro added.
Happening just a few months after the EU's General Data Protection Regulation came into force in May, this year's conference will be held on October 22-26, focusing on digital ethics as its theme.
"There is no better time to put the spot light on the ethical dimension of data protection than today, when we are right on the cusp of major technology shifts of the digital era and unprecedented cross-border data flows happening globally," Liboro said.
The conference will have a closed session (only for accredited members and observers) and a public conference. Among the activities to be conducted during the closed session are the election of a 5-member executive committee that works on the agenda of the Conference for the next two-years; setting up of working groups; voting on proposed resolutions and declarations; defining the conference's strategic direction; and deciding on membership applications. Election of ICDPPC's next 5-member board will take place on the second day of the conference, October 23.
It was in October 2016 when ICDPPC granted full membership status to the NPC after passing membership requirements and demonstrating commitment to strict standards in protecting personal data and privacy in the Philippines. At the time, the NPC was only several months old, having been formed in March that same year. Since then, the NPC steadily advocated for the Asian regional voice to resonate in the global forum.
# # #