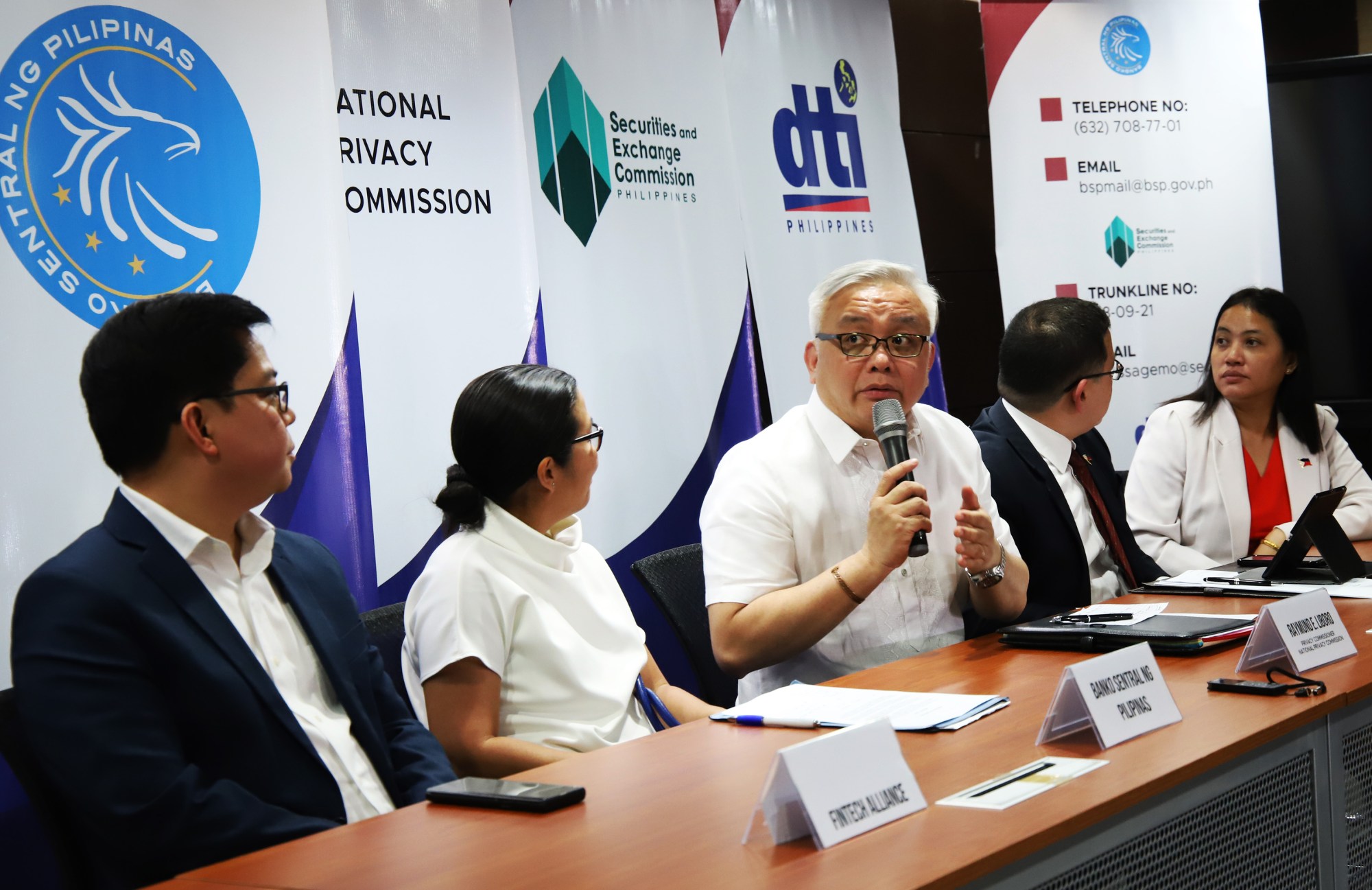 Press Statement of Privacy Commissioner Raymund Enriquez Liboro on the industry-wide Code of Ethics and Code of Conduct by FinTech Alliance
The National Privacy Commission is steadfast in protecting Filipino citizens in this rapidly-developing field of financial technology. We are very much committed to our primary goal: "to ensure balance of free flow of information while protecting the privacy of all data subjects". Our Commission recognizes that one important component of successful digital governance is making sure that legitimate business interests thrive with accountability, compliance and ethics.
Let me take this opportunity to clarify the role of data privacy in light of emerging and sometimes disruptive technologies. As NPC we do not make policy choices. The Data Privacy Act of 2012 is also technology neutral. As NPC, we do not endorse nor condemn any particular technology because that choice is better left to businesses and their customers. As such, privacy regulators all over the world do not exist to disrupt disruptors. However, it is the abusive and harmful use of personal data that we condemn. It is the discrimination, stigmatization, loss of reputation and loss of individual autonomy resulting from the irresponsible and unlawful use of personal data which cause harm to individuals that the Data Privacy Act of 2012 address.
Digital technologies are considered the "engines of change" of the global economy and personal data is the "oil" that makes it work. Therefore, it is crucial to watch over this "oil" to ensure our economic growth that is inclusive, resilient, highly trusted and globally competitive.
Today is a milestone as we cast the widest net for consumer protection in tech driven financial services. The NPC, with its mandate to coordinate with other regulators and the private sector for a more effective implementation of Data Privacy Act of 2012, is working closely with other regulators: Bangko Sentral ng Pilipinas (BSP), Security Exchange Commission (SEC), Department of Trade and Industries (DTI), and FinTech Alliance to ensure the safety and security of consumers.
We are expressing our support to the institutionalization of code of ethics and adoption of code of conduct by the FinTech Industry. Through this, we expect FinTech companies to be more prudent and responsible in processing their clients' personal data and succeed in achieving genuine financial inclusivity for the country.